Lectures / Visiting Artists / Other Educational Programs
Sally James Farnham
A nine-part webinar series in conjunction with its new, permanent exhibition, "Beauty & Strength: The Life and Work of American Sculptor Sally James Farnham." The webinar series explores Farnham's life, artwork, and artistic career. The nine sessions will take place on the last Tuesday of each month at noon, and are free and open to the public.
3/30: Beauty and Strength: An Overview of the Life and Career of Sally James Farnham — An introduction to the major themes presented in the new permanent exhibit, including the artworks on display and highlights from the life and career of Sally James Farnham.

4/27: Hometown Ogdensburg — Delve into Farnham's North Country roots and her lifelong connections to Ogdensburg.

5/25: Ogdensburg's Other Great Sculptor: Farnham and Remington — Learn about the connections between these two great North Country artists, who were friends and colleagues.
6/29: "Never By Any Chance a Sculptress" — Farnham was one of a number of pioneering women in the field of sculpture, creating works that were ambitious in scope, and sometimes daring in content. She rejected the constrained social expectations of women of her time, competed in a male-dominated field (judged mostly by men), and succeeded.
---
---
Lecture on Remington Studio Collection
Monday, August 5, 2019 7:00 pm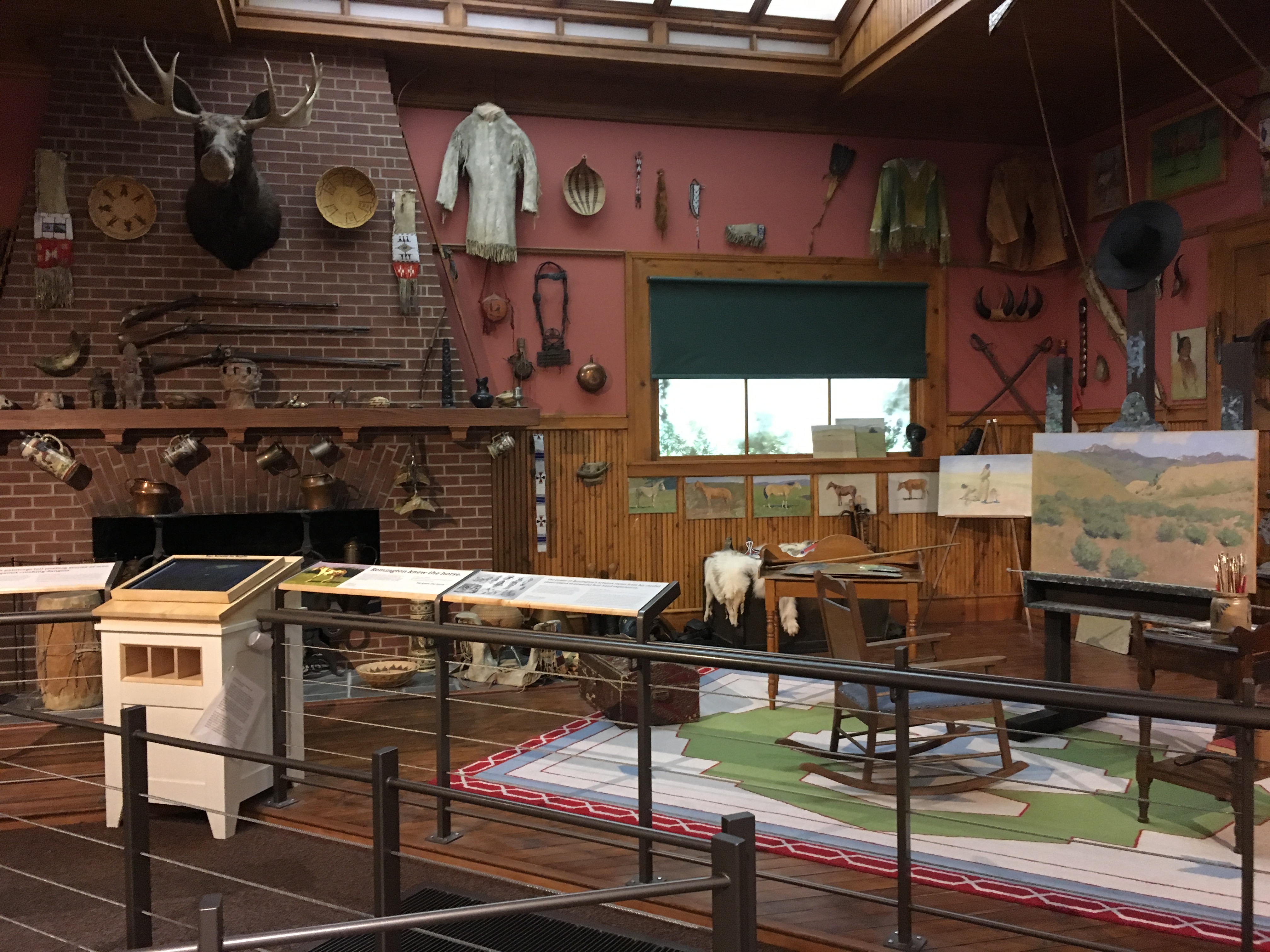 Curator Karen B. McWhorter of the Buffalo Bill Center of the West in Cody, Wyoming, presented a talk about the reconstructed studio of artist Frederic Remington. Read more.
---
Art Highlights and Tea Series
The Art Highlights and Tea Series began roughly 16 years ago as a volunteer-led educational program. The "art highlights" talks by a great variety of volunteer presenters draw interested audiences every year. The program routinely includes four monthly lectures in January, February, March and April on the second Wednesday of each month. Lectures begin at 2pm and are always free and open to the public. Tea is served at 3pm. The cost to participate in the tea is $10/person if you're a Museum member, or $15 if not. We offer a discounted rate if you purchase your tickets in advance for all teas in the series- $35 for members and $40 for non-members.
The 2021 Art Highlights and Tea Series was cancelled due to COVID.
Click here
to see past Art Highlights and Tea Series.
At the Frederic Remington Art Museum, we often have visiting artists who find inspiration using the artwork in our galleries. C
heck out our visiting artist's websites:
Flickr link to Mary Sprague as she works in the Albert Priest Newell Gallery: http://flic.kr/s/aHsjvoSNTt