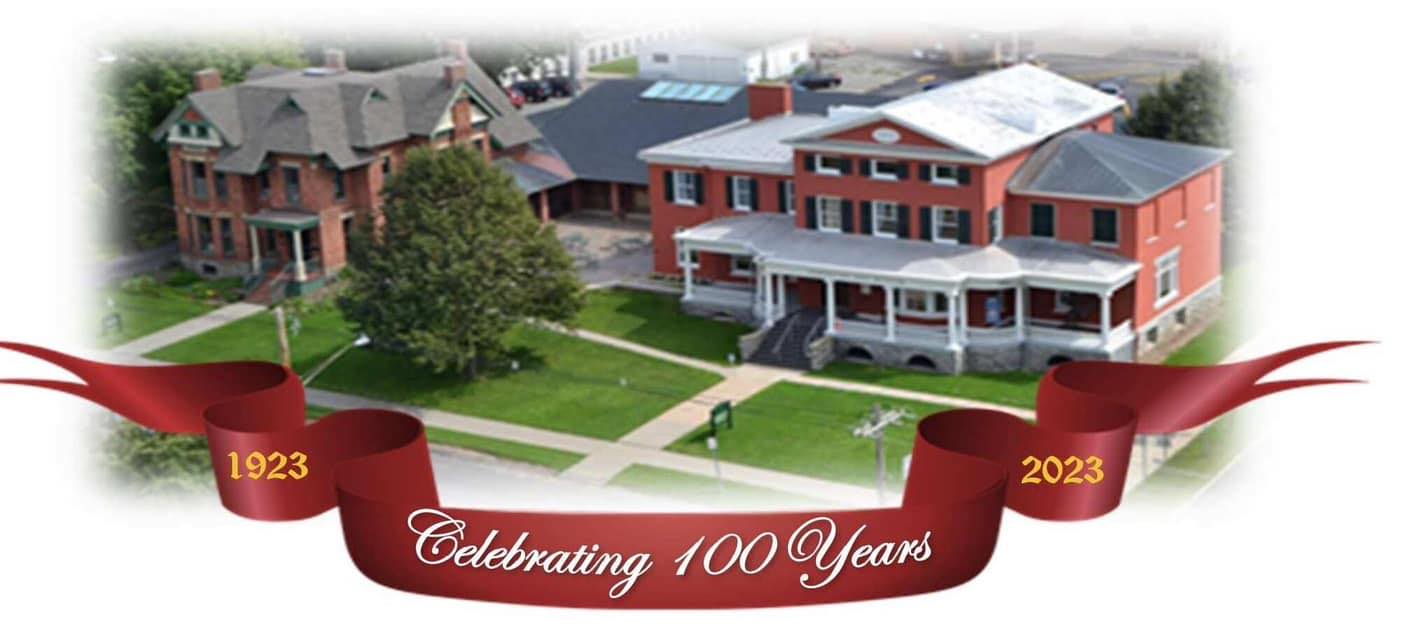 Centennial Celebration for the Frederic Remington Art Museum in Ogdensburg
Ogdensburg, NY - The Frederic Remington Art Museum will kick off its 100th Anniversary with a Centennial Celebration on Friday, July 14, 2023 from 7 to 11pm. The party will celebrate the opening, one hundred years ago, of the Remington Art Memorial, now the Frederic Remington Art Museum. The public is invited to show its support for the Museum, and enjoy a fun-filled evening of fantastic fare, fundraising, and entertainment.
This very special event includes music by Fulton Road Band and Brad Byrd. Hors d'oeuvres by Sandwich Warehouse will be included and there will be a cash bar provided by Hosmer's Marina. Portraits will be available by Wendy June Photography.
The Centennial Celebration will include a silent auction that offers many quality items and experiences. Guests can bid on items such as gift certificates for 18 holes of golf at Partridge Run Golf & Country Club, original artwork by John Morrow, an overnight stay for two at Hotel Saranac, a gift certificate for a family session from Heath photography, and a 2 Nation Tour for 2 adults from Uncle Sam Boat Tours.
All are invited to attend this major fundraising party celebrating the Museum's 100th birthday. The cost is $50 per person for tickets purchased by July 7, $60 per person after. Guests can pay online, in person, or by calling the Museum at (315) 393-2425. If you're unable to attend, please consider making a donation, which will raise much-needed funds for the Museum. For more information contact Melanie Flack at (315) 393-2425.
"Frederic Remington's widow, Eva Adele Caten Remington, was determined that her husband's artwork should have a permanent, public home in Ogdensburg, and was dedicated to keeping his artistic legacy alive," says Museum Interim Executive Director Mimi VanDeusen. "After her death, and her generous bequest of the Remington Art Collection to the Ogdensburg Public Library, the leaders of Ogdensburg worked hard to make her vision a reality, and in 1923 the Remington Art Memorial opened its doors to the public. The Museum is now 100 years old and it's time to celebrate!"