Eva Caten Remington Education Center
The Eva Caten Remington Education Center offers high-quality learning experiences to community members of all ages. The work of Frederic Remington is a foundation for a wide range of programs designed to investigate, explore, experiment, and inspire. From hands-on instruction in a variety of art-making activities, to community art clubs, to creative play in the engaging environment of Kid's Place, programs at the Eva Caten Remington Education Center aim to broaden and enrich the experience of art for children, teens, adults, and families.
The Center encompasses our property at 323 Washington Street and is conveniently located down the street from the Museum and across the street from Library Park and the Ogdensburg Public Library. The Center features a classroom that is the main programs space for adolescents and adults. The Center is also home to our children's museum Kid's Place, which offers enriching activities in a safe and comfortable place to learn and play.
Kid's Place is free of charge for children and their caregivers. Upon entering Kid's Place, you'll be greeted by Matthew Moose, our large friendly moose bust located above the fireplace mantle. Start your adventure when you encounter our interactive exhibits. We have stones for making rubbings of western scenes, a large canoe to sit and fish from (using magnetic fishing poles and fish), scent containers that can take you to western places and moments, a dress-up bin full of chaps, hats, and vests for creative play, and of course our other mascot, Rusty the Trusty Steed, who is a life-sized horse that you can brush and saddle. Kid's Place also features a kid's art studio fully stocked with art materials and projects.
Kid's Place is currently closed.
Kid's Place is for children ages 1-14 years old.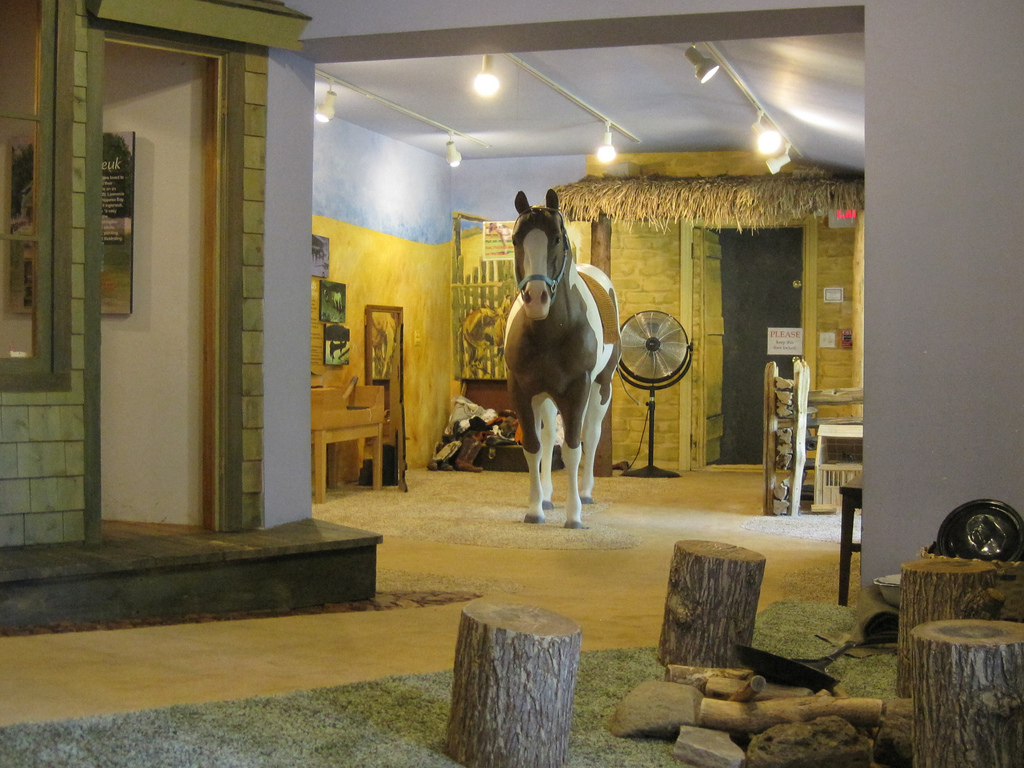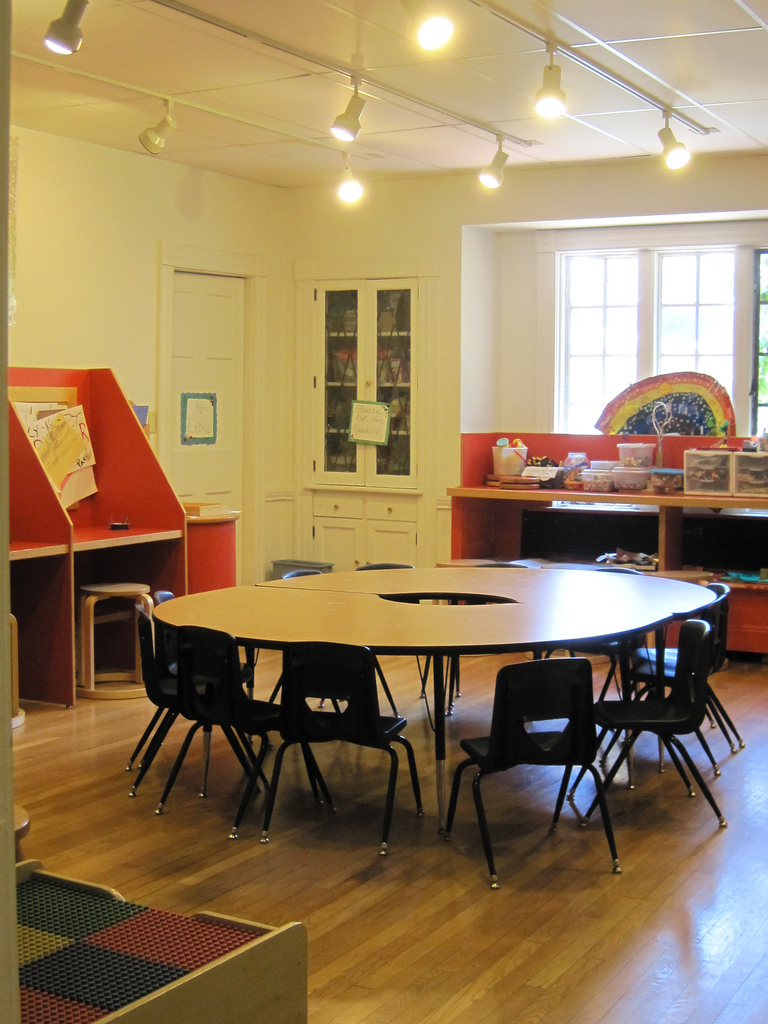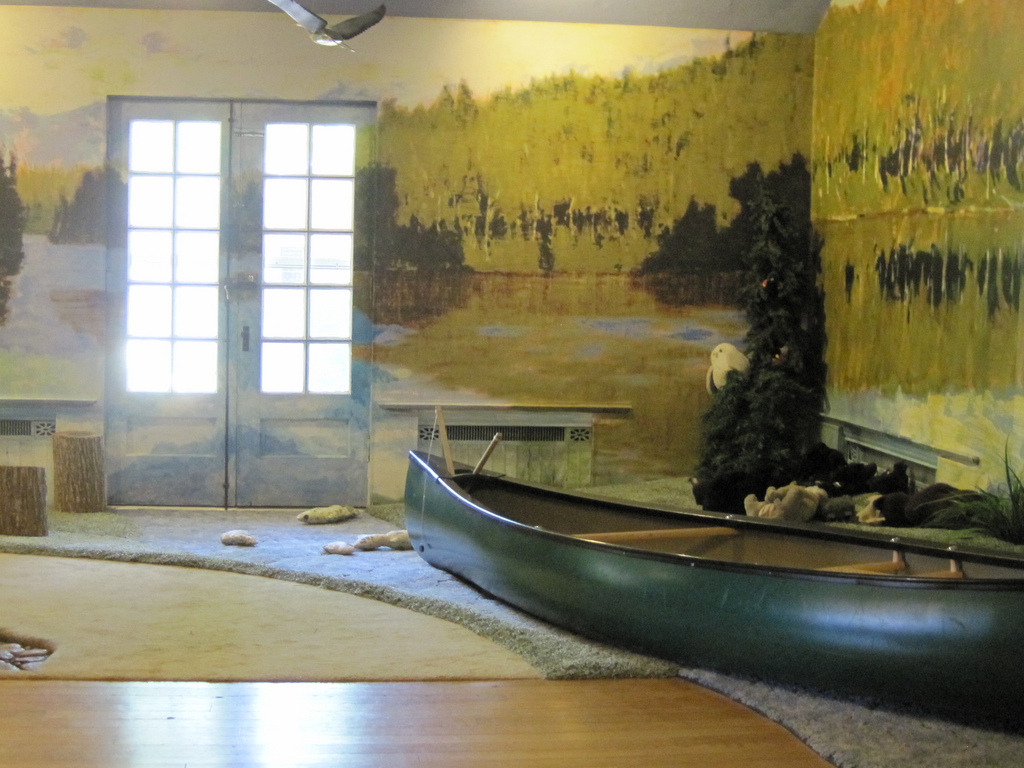 The interactive space at the Eva Caten Remington Education Center is called Kid's Place.
Did you know that Kid was an actual person? She was Frederic Remington's wife, in fact. Fred called Eva "Kid" as a joke because she was just a few years older than he was. Most letters home to Eva from when Fred was traveling were addressed to "Kid."
Frederic and Eva were married in Gloversville on October 1st, 1884. Frederic Remington was then (briefly) a silent partner in a Kansas City, Missouri bar, and Eva quickly returned to her father's home after seeing what life would be like in Kansas City. Soon, Remington followed her back East, and the two began life together in a Manhattan apartment.
Eva Adele Remington was born near Syracuse, NY in September of 1859. One of 5 children, she grew up in Gloversville, New York and attended St. Lawrence University in Canton, NY with her brother William. It was in Canton that she met Frederic Remington.Her father, a widower, rejected Frederic's first request for her hand in marriage, but he accepted the second once he had a new wife to manage his household.
They lived close to New York City for the rest of Frederic's life; for 18 years in New Rochelle, then Ridgefield Connecticut. They travelled together for summer stays in the woods and waters of Northern New York, including Cranberry Lake and their 1000 Islands summer home, Ingleneuk. Eva also accompanied Remington on several western trips, including one to Mexico.
Eva managed the household and provided hospitality to their many guests. After Frederic died in 1909, she managed his legacy, managing copyrights and production of sculptures, and working to establish a permanent memorial, which came about after her death in 1918 and became the Frederic Remington Art Museum.