"CONSIDER THIS" PROGRAM:
The program offers guided exploration of a single work of art on display at the Museum. Two- three sessions are offered per month, with a different artwork featured monthly. Each session features 30 minutes of focused looking, consideration, conversation, and interpretation of the artwork. This program is an on-site/virtual hybrid; participants can join the conversation remotely via Zoom or in person at the Museum.
For ease of conversation, registration will be limited to eight participants. To learn more and to register, email or call the Museum at (315) 393-2425.

Remington Museum Program Considers River Drivers in the Spring Break up
The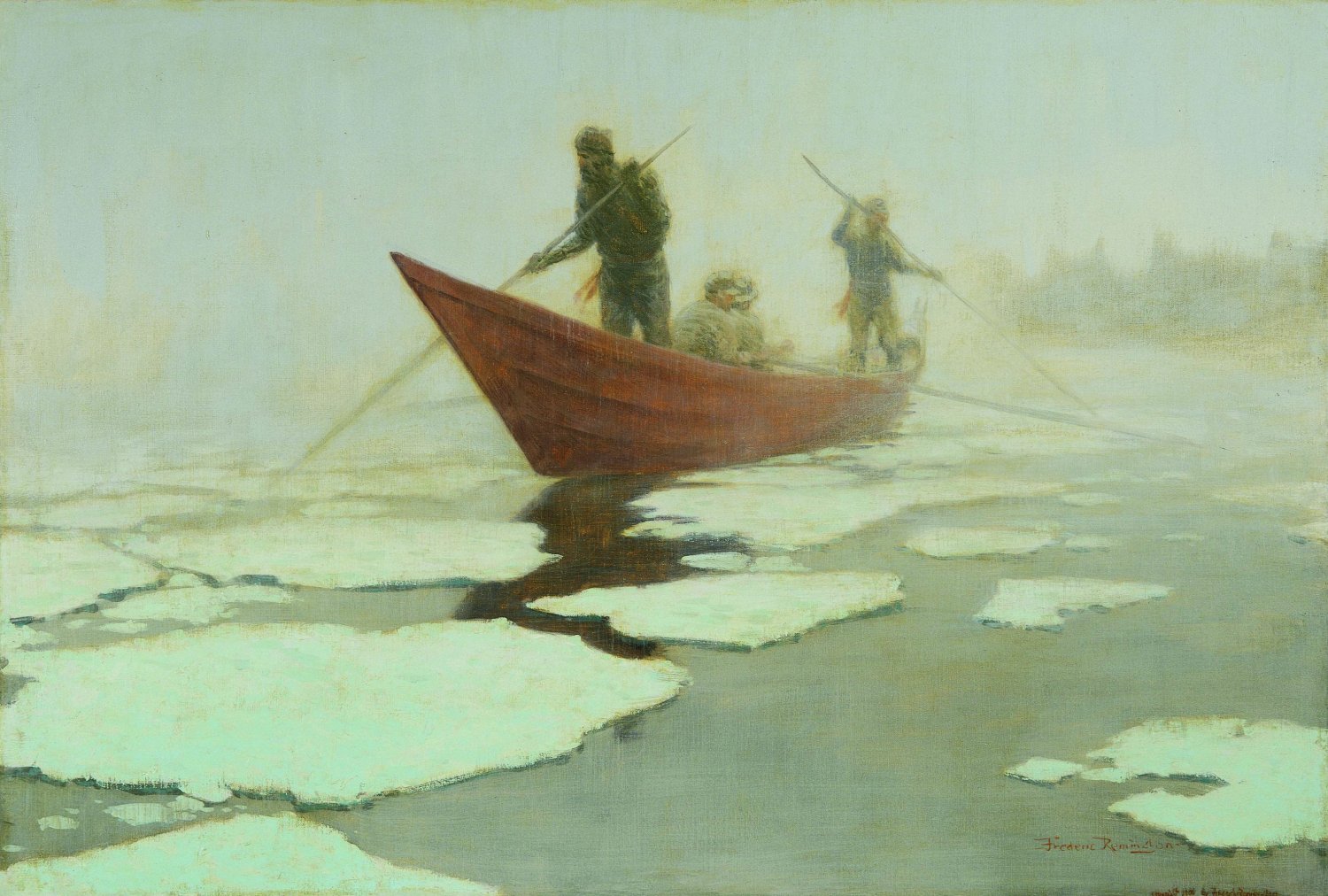 program will be offered on the following dates and times:
Thursday, April 6 at noon--- in person only
Wednesday, April 12 at noon --- hybrid
Wednesday, April 19 at noon --- hybrid
Email here to register