The Broncho Buster
SOLD OUT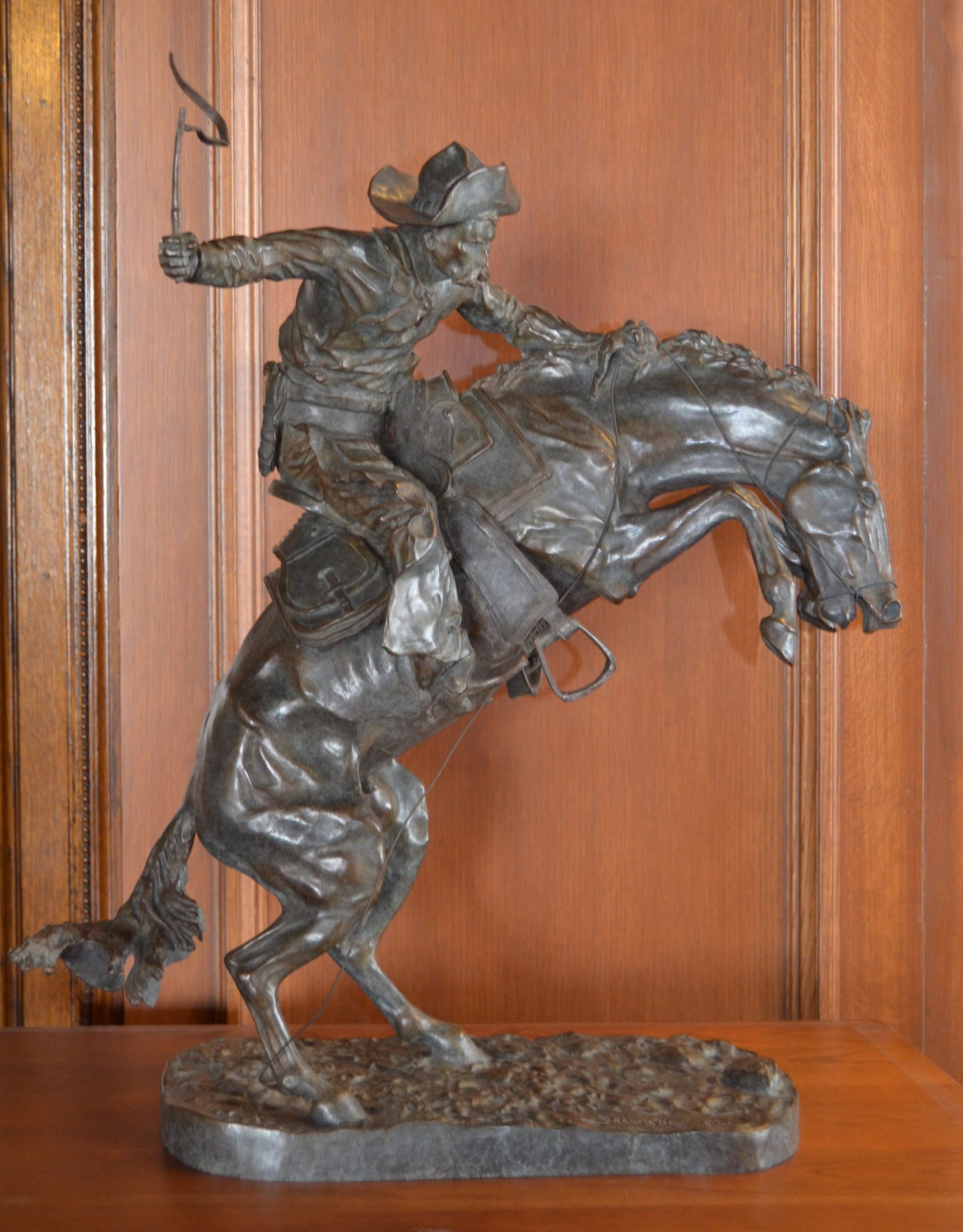 For the last several years, we at the Frederic Remington Art Museum have been working to create the finest reproduction possible of Frederic Remington's The Broncho Buster, 1895.
A 3D laser scanner captured every minute detail of The Broncho Buster casting #23, in our collection.
We consider the completed castings to be without question the finest reproductions of The Broncho Buster ever created. Each cast is numbered and marked.
Discussion of the digital Broncho Buster with Todd Moe from North Country Public Radio (NCPR).
---
Product review:

For years I had been a great fan of Frederic Remington art, especially his bronze statues -- not being able to afford originals; I started a collection of reproductions and began to communicate with the Frederic Remington Art Museum during the early stages of the creation of the "Digital" Broncho Buster -- I purchased one of the first castings and upon its delivery, I was absolutely amazed at the fidelity to the original from which it was copied -- every small detail of the original is present including the curls of the horse's mane and tail, the facial features of the cowboy, and the trappings such as the cowboy's gun, boots, spurs, and saddle and last but not least the reality of the rearing Broncho -- I have seen many life time originals at museums and this "Digital" reproduction would stand very favorably with any of them. - Richard Brown, Washington State