Special Projects
The Broncho Buster and The Rattlesnake Digital Bronze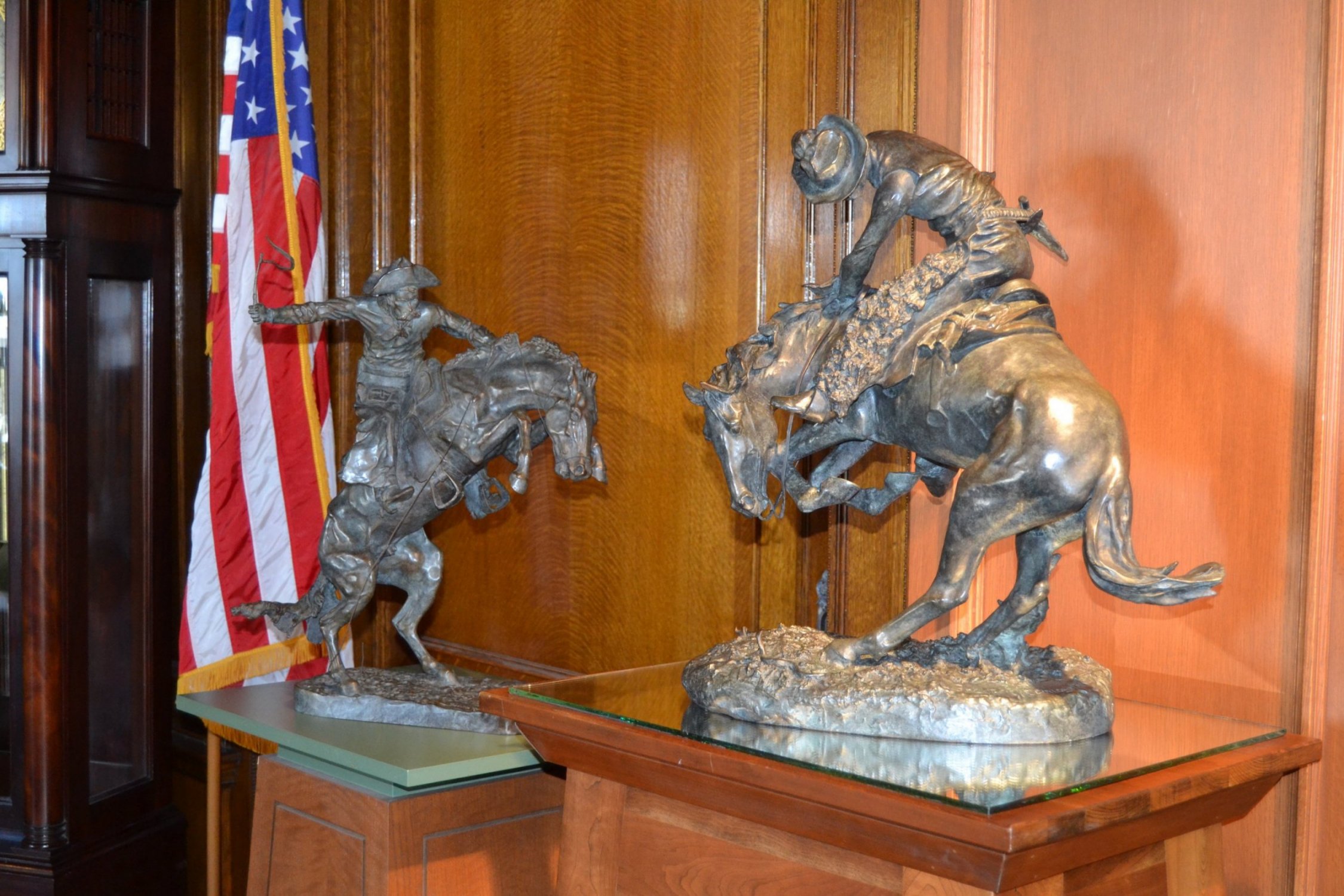 For the last several years, we at the Frederic Remington Art Museum have been working to create the finest reproduction possible of Frederic Remington's The Broncho Buster, 1895 SOLD OUT.
Ordinary bronze reproductions begin as an artist examines pictures or actual originals and then creates a clay model from scratch. The fidelity to Remington's originals varies widely.
Our process begins with scientific accuracy. The first steps employ a technology undreamt of in Remington's day: A 3D laser scanner captured every minute detail of The Broncho Buster casting #23, in our collection and The Rattlesnake casting #14. The scanning data is then employed to create a positive copy in resin. This hyper accurate copy is then employed to make molds and continue production in a manner similar to Remington's day, all under the direct supervision of the Remington Museum's curator. If you would like to learn more, please contact Laura Desmond.
We consider the completed castings to be without question the finest reproductions of The Broncho Buster and The Rattlesnake ever created. Each cast is numbered and marked.
Discussion of the digital Broncho Buster with Todd Moe from North Country Public Radio (NCPR).
---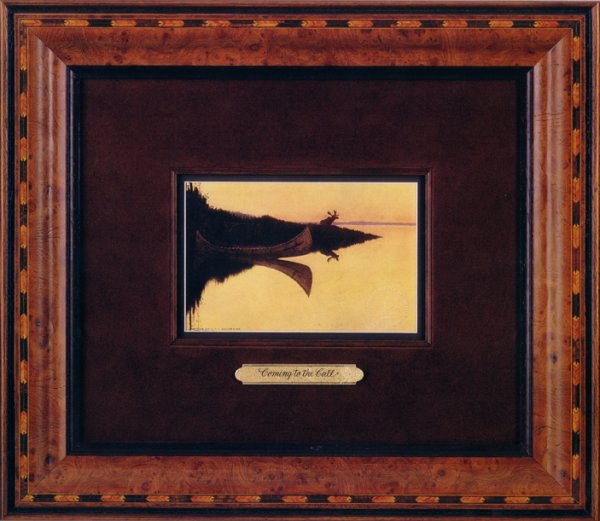 Collier's Prints

The Frederic Remington Art Museum has come into possession of a small reserve of century-old reproductions of select Remington masterpieces. Created for Collier's Magazine in the first decade of the last century, these prints are mounted on acid-free paper with UV shielded glass within gorgeous, historically correct wood frames.
Each print comes with a certificate of authenticity attesting to its pedigree. Supply is limited and we will no longer be able to offer these unique treasures after our supply is exhausted.
Contact Melanie Flack at 315.393.2425 for inquires or to place your order. View the brochure.
---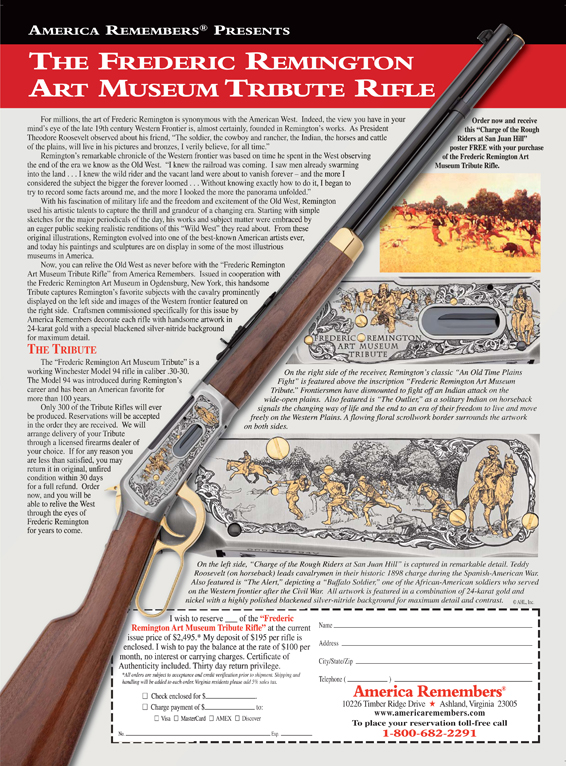 The Frederic Remington Art Museum
Tribute Rifle
The "Frederic Remington Art Museum Tribute" is a working Winchester Model 94 rifle in caliber .30-30. This model was introduced during Remington's career.
Each rifle is decorated with handsome artwok in 24-karat gold with a blackened silver-nitride background providing maximum detail. America Remembers in collaboration with the Frederic Remington Art Museum will issue only 300 of the Tribute Rifles.
Contact Melanie Flack at 315.393.2425 for inquires or to place your order. You may also contact America Remembers, 10226 Timber Ridge Drive, Ashland, Virginia 23005. 1.800.682.2291