Remington Museum Campaign a Success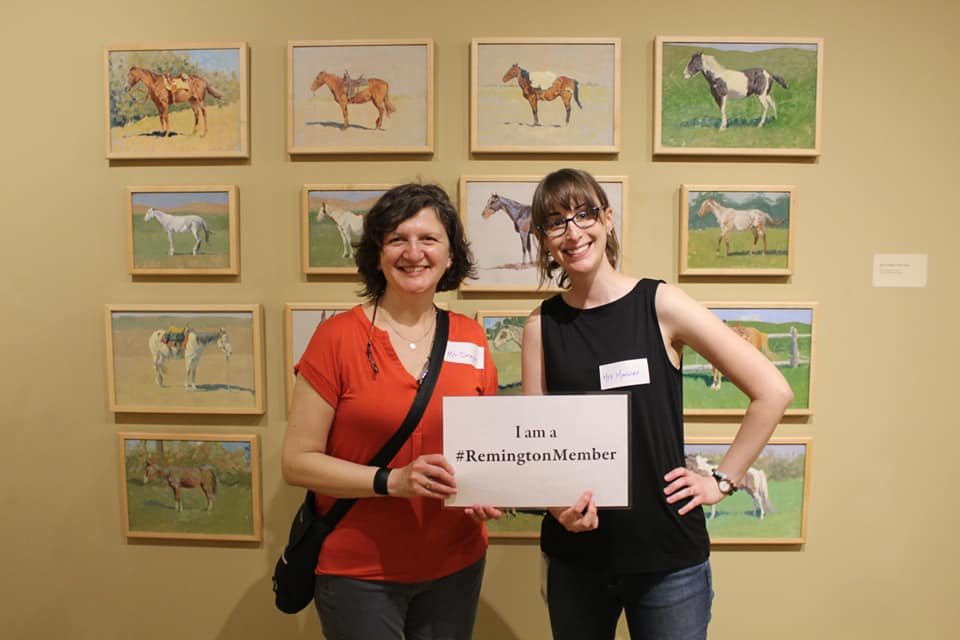 Art teachers - Dianne Drayse Alonso and Mary Marcinko
OGDENSBURG, NY - The Frederic Remington Art Museum's membership drive has truly been a team effort, with trustees, staff and volunteers helping with its promotion. A social media hashtag #RemingtonMember campaign and ample signage within the museum helped bring a positive response from many. Other new members were personally solicited for membership. Momentum built as we approached the July 24th event, the Inaugural Remington Reunion Celebration. Held during busy Seaway Festival, the event was a celebration of the museum and its members and donors. The momentum is still felt a week later, with new members continuing to join. The tally is 137 new members. 50 of those live in Ogdensburg. 55 others live in New York State in other communities. 13 states other than New York are represented, and there are 3 new members in Canada and 1 in Sweden.
During the drive, the museum acquired its first member of the "student" category, a new $25 level available to students with college ID. New members generously joined at levels all the way up to the $1,000 Ingleneuk Club category.
Membership is about belonging and being connected. It's annual support that funds the museum's work. We are so very grateful for the tremendous response we have received. The current count is 583 members. We hope each one will continue to renew their annual membership, and be interested and engaged in the museum's programs, exhibits and activities. Our thanks to all our members and donors, and all those whose effort made this drive such a success. Perhaps soon we'll make it to 600. In any case, this is great news for the museum's continued vitality. Welcome new friends.