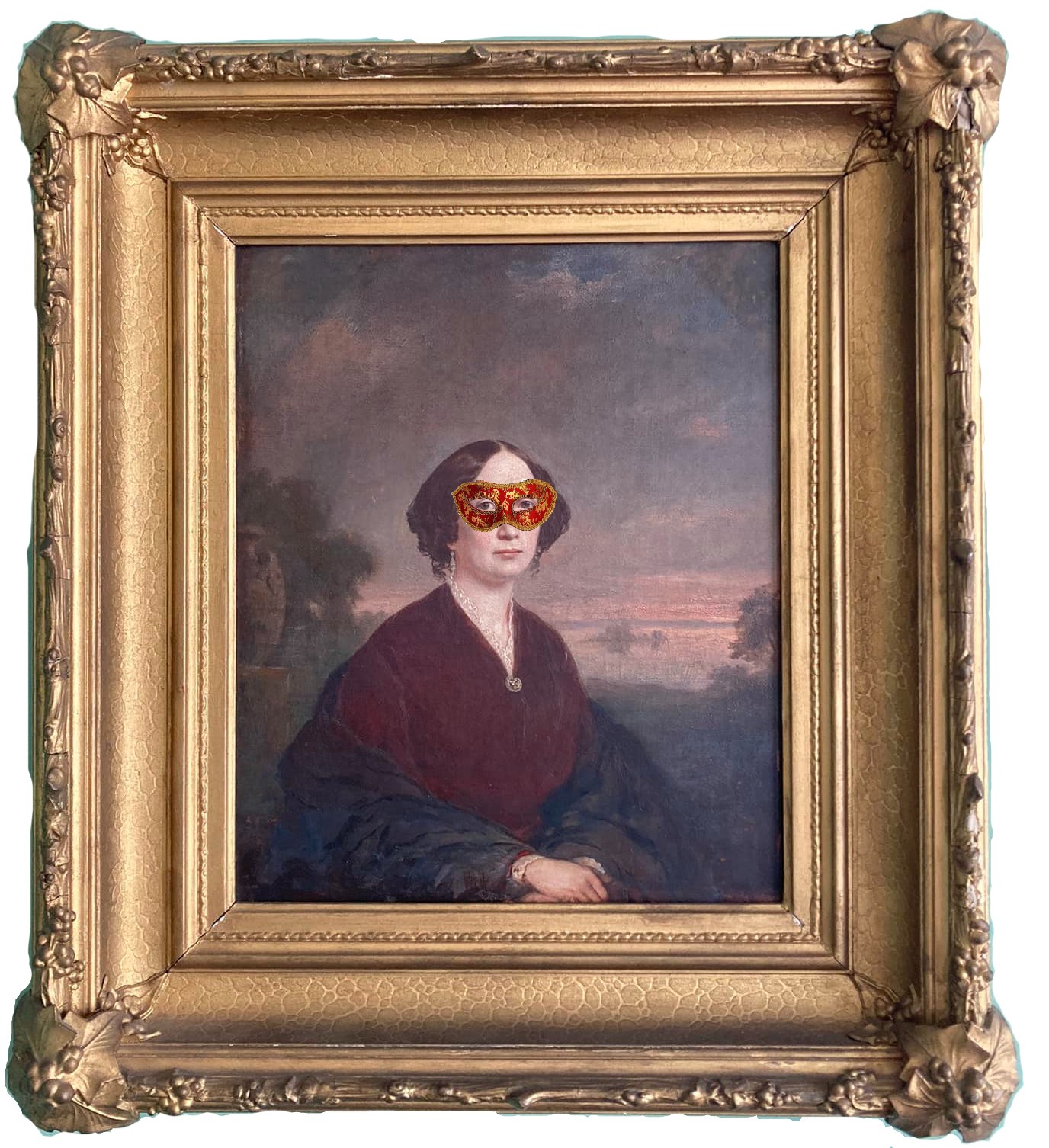 Ameriga Vespucci's 1859 Masquerade Ball at the Parish Mansion
The Frederic Remington Art Museum will open its doors for an evening of music and mystery for Ameriga Vespucci's 1859 Masquerade Ball at the Parish Mansion on Saturday, September 23, 2023 from 7pm-9pm.
Join the Grasse River Players and the North Country Connections Orchestra as they present the story of Ameriga Vespucci's life through vignettes including skits, songs, scenes and the legendary poker game that brought her to Ogdensburg, NY.
Masquerade balls have inspired mystery, lust, and decadent costume parties for centuries — each with a shocking and sometimes intriguing history - this evening will be no different. Guests are encouraged to wear masquerade ball masks to hide their identities.
Over the years, many rumors have surfaced about Ameriga Vespucci. Gossip that she was a heiress but impoverished. That she was a mistress to a series of lovers before she found herself placed as a wager in a poker game. When George Parish won her, did she believe she met the love of her life? Ameriga became Parish's mistress and the two moved into his mansion, which later became the Frederic Remington Art Museum. Is that why she was shunned by the women of Ogdensburg? The rest of the story will unfold as the evening goes on...
The cast of the Grasse River Players includes Rebecca MacDougal as Ameriga Vespucci; Linda Richardson (co-writer) as Tittletattle Benton; Elaine Kuracina (co-writer) as Belah Buttinski, Silas Smith as George Parish; Ryan Woodward as Jon Van Buren and Derrick Conway as Daniel Webster.
The North Country Connections Orchestra will be performing elegant ballroom music in the Tiffany Room. The Orchestra is a combined group of multi-age and multi-level performers. They will be serenading guests with their lovely classical music, encouraging guests to dance to the Blue Danube Waltz and provide lively music of the polka. Members of the North Country Connections Orchestra include Lorie Gruneisen, Director; Lenora Blank, Sue Dodds Dominy, Jana Tupper, Kathy R. Wilcox, Chris Remick, Dino Hukovic, Celeste Darie, Max Yu, Sarvesh Sitaraman, violin; Kelly Sackheim, viola; Alisa Woods, Rachel O'Donnell, Constantine Darie, cello; Ngoc Huynh, Seamus Hudson, woodwind; Catie Dominy, percussion; and Nina Hukovic, piano.
The reenactment of this historic event involving Ameriga Vespucci and George Parish will be an evening of an 1859 society gathering. It will include a cash bar provided by Hosmer's Marina, light refreshments, and a masquerade ball. An enchanting evening you won't want to miss.
Pre-sale tickets are $35, otherwise $40 at the door and can be purchased in the Museum lobby, by calling (315) 393-2425 or online. The Frederic Remington Art Museum is located at 303 Washington Street, Ogdensburg, NY 13669. Current visiting hours through October 31, 2023 are Tuesday - Saturday 10am - 4pm.