Adult Workshops & Programs
The Frederic Remington Art Museum offers a range of programs as well as monthly classes for the adolescent to adult age group. See below for upcoming programs and classes and their descriptions. If you're interested in signing up for one of our workshops, you can call the museum at 315.393.2425.
Portrait Painting Class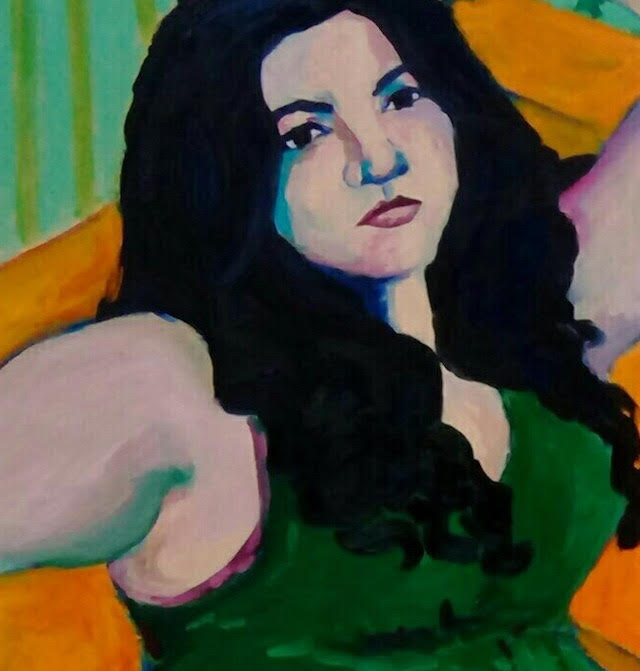 Tuesday, November 28
10am to noon
Eva Caten Remington Education Center Classroom
323 Washington Street, Ogdensburg
CLASS IS FULL; call 315-393-2425 to be put on the waiting list.
Participants will learn the fundamentals of portraiture by creating a portrait in oil, working from a live model. The class will be taught by local artist Julie Pratt, who will provide hands-on instruction in the use of light, shadow, color, and brushstrokes. Step-by-step guidance will be provided, so no experience is needed, although experienced painters will be given an extra challenge.
All skill levels are welcome, and materials will be provided, though artists are welcome to bring their own materials. The cost of the class is $15 for members of the Remington Museum and $25 for non-members. The class is limited to 12 participants.
Bus Trip to Montreal Museum of Fine Arts
Saturday, December 2
8am - 7:30pm
The Frederic Remington Art Museum is offering a bus trip to the art exhibition Once Upon a Time…The Western: A New Frontier in Art and Film at the Montreal Museum of Fine Arts on Saturday, December 2.
Incorporating a vast range of artworks across various media and time periods, this major exhibition is the first to examine the evolution of the Western genre from the mid-1800s to the present in painting, photography, film, and popular culture. The exhibition includes an impressive array of original artworks, including 15 by Frederic Remington. The exhibit closes
February 4, 2018
.
"This is an outstanding opportunity to see the work of Frederic Remington in relation to a larger cultural mythos, and his place in the evolution of the most quintessentially American genre, with its own tropes, icons, values, settings, cast of characters, morality, and rules," says Laura Desmond, education specialist at the Remington Museum. "We at the Museum are excited to explore Remington's legacy in 20th and 21st century art and film. This exhibition will be interesting for lovers of Remington's work and of the Western genre alike."
The trip includes a package of cultural features. During the bus ride to Montreal, Dr. Ginny Schwartz, retired professor of Film Studies and the First Year Program at St. Lawrence University, will introduce the Western film genre, talk about Frederic Remington's influence on it, and make some introductory remarks about the day's film screening. Upon arrival at the Montreal Museum of Fine Arts participants will take a guided tour of the exhibition. Then, after a break for lunch, participants can view a screening of Clint Eastwood's 1992 Western Unforgiven, before returning to Ogdensburg.
The bus will leave Ogdensburg at
8 AM
and return at approximately
7:30 PM.
Space is limited to 32 seats. The cost is $60 for Museum members, $85 for nonmembers. The cost includes transportation, admission to the Montreal Museum of Fine Arts, a guided tour of the exhibition, and admission to the film Unforgiven. To register,
CLICK HERE.
Remington Painting and Drawing Circle
Tuesdays and Thursdays, 10am to noon
Eva Caten Remington Education Center Classroom
323 Washington Street, Ogdensburg
A chance for artists of all levels to come together to work and share ideas in a relaxed and friendly atmosphere. Just bring your materials and whatever art project you are working on. The group is free and open to the public; no signup is required. For more information call the Museum Education Specialist Laura Desmond at 315-393-2425 or email her at desmond at fredericremington dot org