Meet Dick Hollis and View His Personal Decoy Collection at the Remington Museum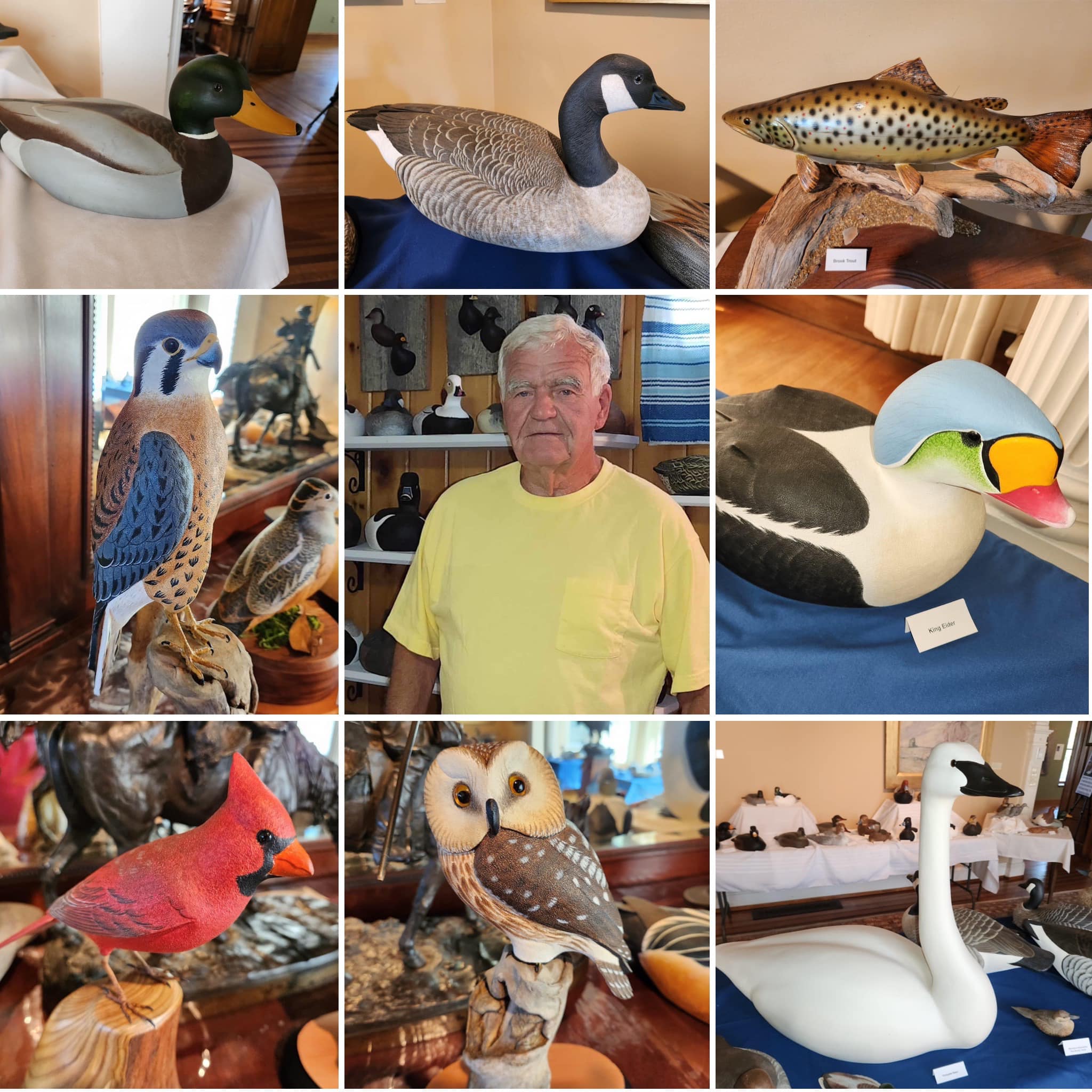 The Frederic Remington Art Museum invites the public to a special reception for Dick Hollis, local award winning carver, on Wednesday, August 16 from 2:00 pm - 4:00 pm. The reception offers an opportunity to meet Mr. Hollis and learn about his passion for carving. His personal collection features over 100 handmade and painted decoy carvings. The exhibit is on display in the Museum's Tiffany Room through August 24. Admission to the exhibit is a suggested donation of $10.
Dick Hollis has been a duck decoy carver in the Ogdensburg area for over 50 years. Hollis first learned to carve from his father, and has now won numerous awards for his work. He estimates he has made 1500-2000 decoys throughout his life. Despite technological innovations, Dick is one of few decoy carvers in the North Country that continues to carve with hand tools.
"My dad made decoys. He taught all of us how to make decoys when we were younger. I just happened to be the one that pursued it the most and I've been doing it for over 50 years. I say it's a craft. Maybe you can call it a hobby, but that's just part of my life too. I enjoy doing it. I've progressed through the years and am still doing it as we speak."