SeaComm Federal Credit Union Supports Education at Museum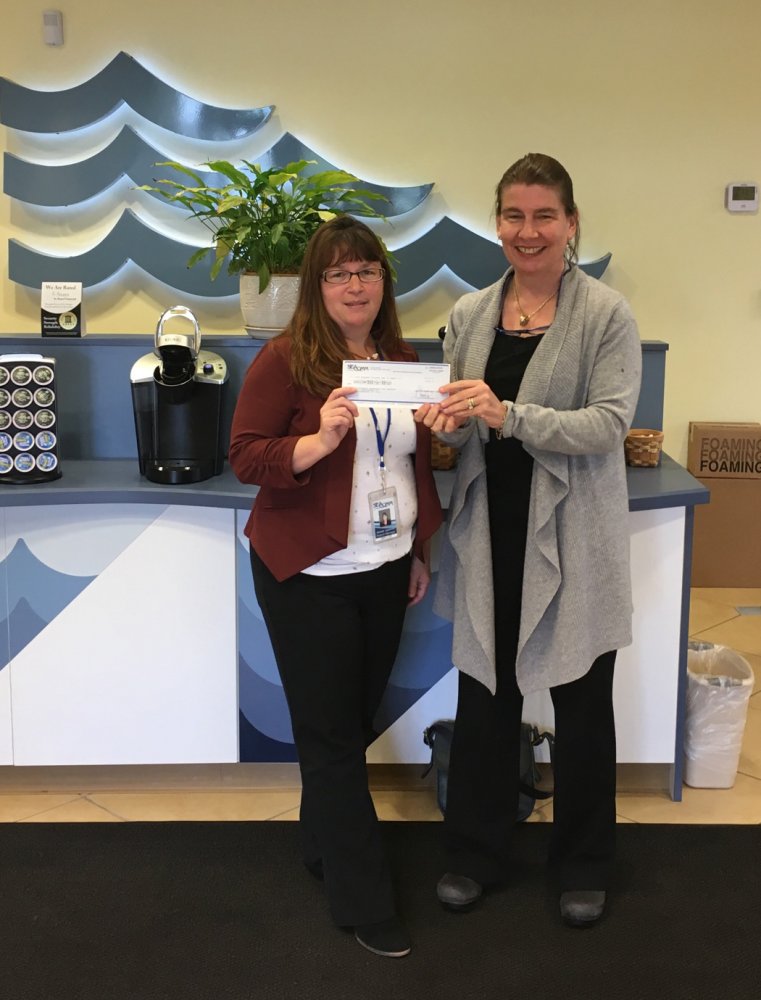 OGDENSBURG, NY - The Frederic Remington Art Museum recently received a donation from SeaComm Federal Credit Union in
support
of
education
at the Eva Caten Remington
Education
Center.
Laura A. Foster, director of the Frederic Remington Art Museum, receives a check from Danielle Uppstrom, ​branch manager ​at SeaComm Federal Credit Union ​in Ogdensburg, NY. ​ SeaComm Federal Credit Union's gift of $500 will be used in
support
of the Museum's
educational
programmi
ng at the Frederic Remington Art Museum. "​We are delighted with SeaComm Federal Credit Union's generous gift to the museum, and so pleased that they have chosen to
support
education
in their sponsorship of the Annual Frederic Remington Classic Golf Tournament,​"​ ​said museum director Laura A. Foster​.
​"
​As the museum progresses in fulfillment of the goals in our strategic plan, the education center fills an increasing role in serving many community audiences with quality art programming. This contribution makes a very real difference in our service to the community and our mission."
This month our new education specialist, Laura Desmond, has introduced a new adult art class program featuring a variety of instructors in art using traditional media. She has expanded our Remington Painting and Drawing Circle to two days a week, Tuesdays and Thursdays
10:00 - 12:00
, and will soon begin Middle School and High School level art clubs. Community partnerships, including financial support like this, help us to provide these cultural opportunities and more.
​
The Frederic Remington Art Museum is located at 303 Washington Street, Ogdensburg, NY 13669. The Museum is dedicated to collecting, exhibiting, preserving and interpreting the art and archives of Frederic Remington, and contains an unmatched collection of his works. The Museum is open
October 16
–
May 14
,
Wednesday
-
Saturday
,
11 am to 5 pm
and
Sunday
,
1 to 5 pm
and
May 15 - October 15
,
Monday
-
Saturday
,
10 am to 5 pm
and
Sunday
,
1 to 5 pm
.
###