Remington Museum Receives Grant for Sit/Stand Desks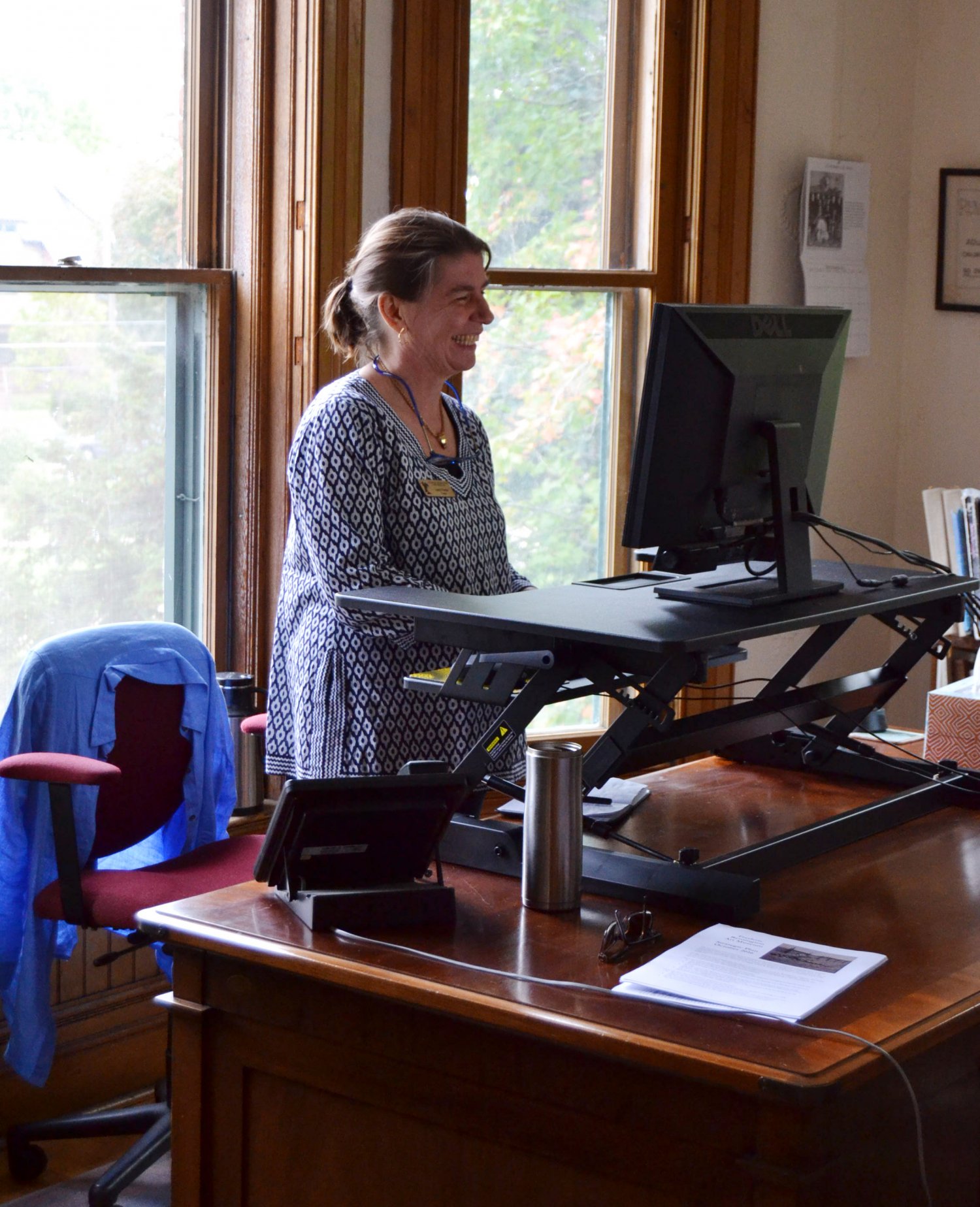 OGDENSBURG, NY - The Frederic Remington Art Museum recently received a grant for five sit/stand desks. This equipment was received from the Health Initiative's Creating Healthy Schools and Communities Project, which is funded by the New York State Department of Health.
The museum partnered with the Health Initiative to develop Healthy Worksite Action Plans. These largely involved offering healthy food choices in any public or private meetings or events involving refreshments. The new desk adaptions are very welcome​. At least one staff member has been asking for a sit/stand desk for years. "The Health Initiative was a joy to work with, and we probably would have never have made this investment on our own. We're very glad to benefit from this community partnership, especially if it's like they say -- sitting is the new smoking."
The Frederic Remington Art Museum is located at 303 Washington Street, Ogdensburg, NY 13669. The Museum is dedicated to collecting, exhibiting, preserving and interpreting the art and archives of Frederic Remington, and contains an unmatched collection of his works. The Museum is open
October 15
through
May 15
,
Wednesday
through
Saturday
,
11 am to 5 pm
and
Sunday
,
1 to 5 pm
and
May 16 through October 14
,
Monday
through
Saturday
,
10 am to 5 pm
and
Sunday
,
1 to 5 pm
.
###