Night at the Museum is Back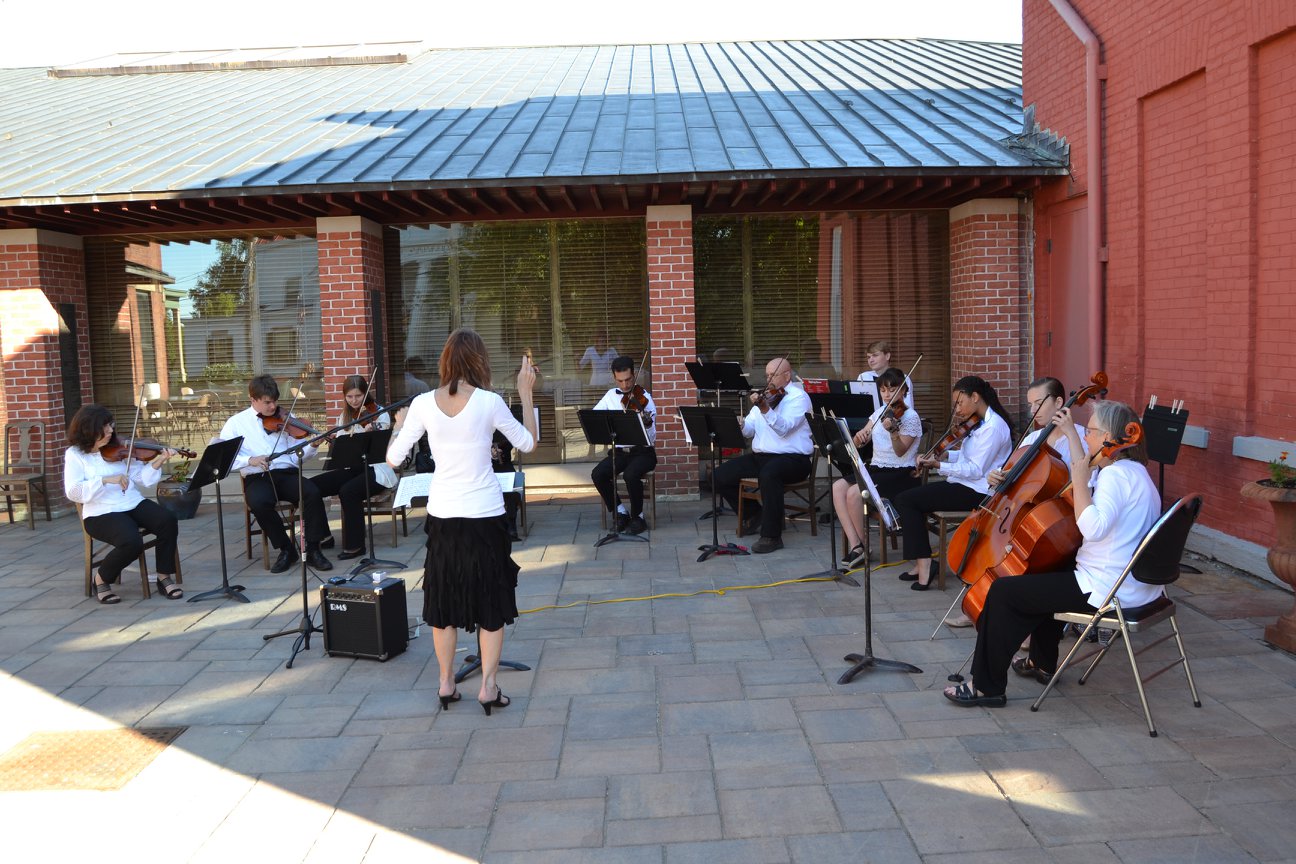 The Frederic Remington Art Museum will host the season's first Night at the Museum from 6 to 8 PM on Thursday June 20, 2019. The museum will be open extended hours for guests to take in the museum's exhibits, including the 2019 Members' Juried Art Exhibit and enjoy live music in the Eleanor Vilas McNally Courtyard. Light refreshments will be available and as well as a cash bar provided by Hosmer's Marina. Admission will be $5 for members and $10 for nonmembers.

The event will feature music by North Country Connections Orchestra, a combined group of local multi-age and multi-level performers who enjoy making music together. They will
be playing Celtic and
s
wing
f
iddle tunes,
"
Ashokan Farewell,
"
some light classical selections, and a surprise finale.
Members of the North Country Connections Orchestra include: Tina Struss from Lisbon, Lenora Blank and Jana Tupper from Canton, Abby Marshall from Ogdensburg, Terry Covey from Heuvelton;
Dino Hukovic from Morristown, Anna Hardiman and Clayton Hardiman, and Drew Hinman from Potsdam, Sue Dodds from Parishville, and Bahman Farzi, formerly of Potsdam but now living in Boston, Mass, violins;
Julie Cliff from Ogdensburg, Samantha Flynn from Heuvelton, and Alisa Woods from Potsdam, cello; Owen Hardiman from Potsdam, piano.
The Wimpy's Inn food truck is scheduled to park on the Museum property for the event. A wonderful addition to live music, guest are welcome to enjoy the music, see the art and partake in this delicious long
-
standing Ogdensburg tradition.
From

6 PM - 7 PM

, the Museum will be offering a public educational program, "One Hour One Work," in the Albert P. Newell Gallery.
The program invites participants to slow down and dive deep into a single work of art on display at the Remington Museum. A Museum docent will facilitate 60 minutes of focused looking, consideration, conversation, and interpretation of a single artwork.
I
n June, the featured artwork will be Frederic Remington's 1892 oil painting In a Stiff Current w
hich is on loan to the Remington Museum from the Sid Richardson Museum in Fort Worth, TX.
A total of n
ine iconic Remington Western paintings on loan from the Sid Richardson Museum are on display in the Museum's Albert P. Newell Gallery and Addie P. Newell Gallery through September 8, 2019.
The educational program is free with admission to the event, but reservations are requested. To learn more and register, contact Laura Desmond at 315-393-2425
.