FRAM April Raffle Winners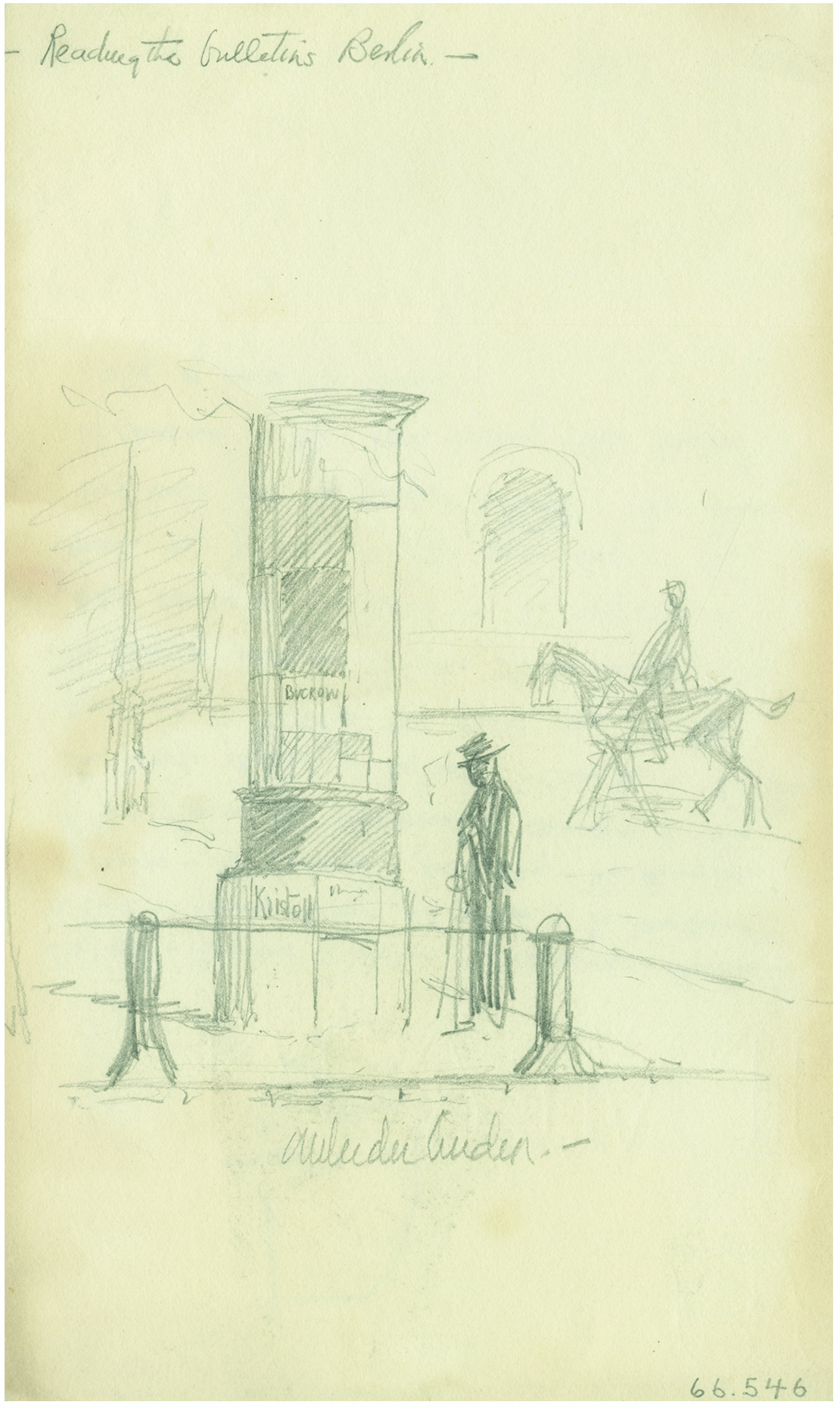 Reading the bulletins, Unter den Linden, Berlin, Frederic Remington, 1892, pencil on paper, 8 x 4.75", Gift of the Remington Estate, FRAM 1966.546. This sketch was recently scanned as part of the FRAM's Remington Digital Collection project.

OGDENSBURG, NY– The Frederic Remington Art Museum announces the winners of the Frederic Remington's April raffle.
The Frederic Remington Art Museum called off its annual April Fool's Day Ball. Instead, we asked that you make a donation to the Remington if you were able. With your generous donation, we entered you in a drawing that took place on April 14, 2020. As a result this year's request raised $2,225 to help make up for the disrupted income streams that we are facing.
For every $25 contributed, donors were entered in a raffle of three prizes. The winners are as follows: Darlene Liscum of Heuvelton, NY won a small bronze reproduction of The Broncho Buster, Cheryl Grandfield of New York, NY won a framed Small Oaks giclee; and Ed LaVarnway of Ogdensburg, NY won FRAM The Collection hardcover book.
Congratulations to these friends of the museum. Let us know if you're interested, and we'll be glad to invite you to next year's non-event. Please take care.