CALL TO ARTISTS: Members' Juried Art Exhibit at Remington Museum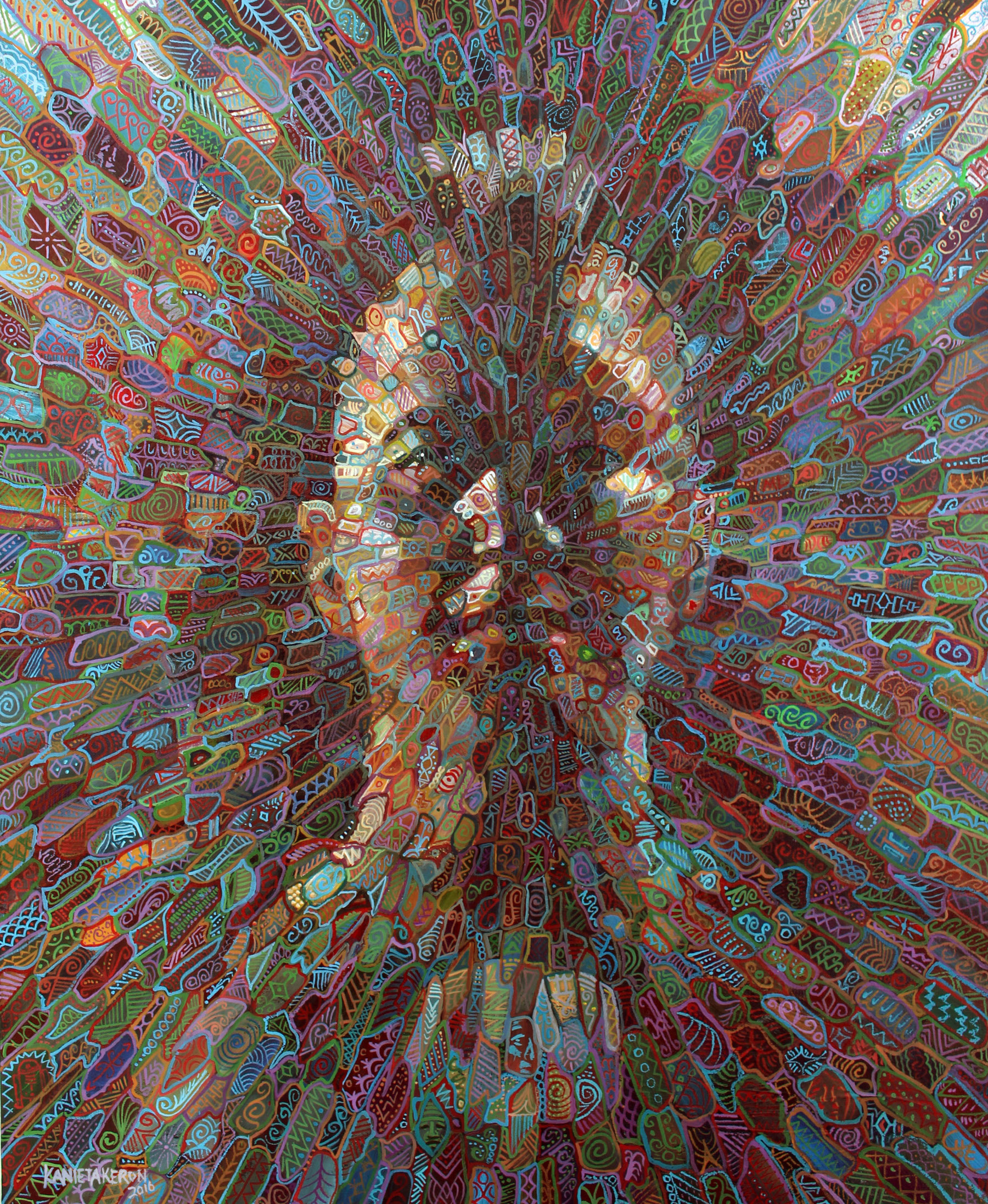 Pictured: Busy World, David Fadden, 2016, acrylic on canvas, 30 x 24"
The Frederic Remington Art Museum will hold its 2023 Members' Juried Art Exhibit May 20 – September 10, 2023.
For the 2023 Members' Juried Art Exhibit, the Museum's member artists are invited to submit up to three digital photos of their art. Open to artists everywhere, this exhibit is the Museum's most inclusive juried art exhibit; every artist gets at least one work in the show. As we look forward to a busy summer tourist season, we anticipate maximal exposure for the works on display in this exhibit.
Last year's Members' Exhibit featured 38 artworks by 29 member artists. It was a very strong show, thanks to our excellent member artists and our juror, 2022 artist-in-residence yomarie silva-o'neal. The Museum anticipates building upon this successful tradition in 2023, with upcoming artist-in-residence David Fadden jurying this year's exhibition.
This year's juror, David Fadden, was born in Lake Placid, NY in the heart of the Adirondack Mountains, and grew up in the tiny Adirondack community of Onchiota. There he was nurtured by the teaching and stories of his grandparents, Ray and Christine Fadden, and by the artistic example and encouragement of his parents: John Fadden, art teacher, painter, and illustrator, and Eva Fadden, wood sculptor and potter.
David's work has been exhibited throughout the northeast. His subjects range from traditional Haudenosaunee teachings to intimate portrayals of community members. His vibrant, expressive work encompasses fine brushwork, dynamic palette knife applications, and mosaic-like paintings that capture the complexity and vitality of contemporary Indigenous identity. In addition to his strong reputation as a painter, he is recognized as a storyteller, illustrator, writer, sculptor, and exhibit designer. Much of David's work can be seen at the Six Nations Iroquois Cultural Center in Onchiota, a family-run facility founded in 1954 by his grandparents.
Fadden will choose from digital representations of up to three artworks, and will award cash prizes for "Best in Show," 2nd, and 3rd place. A "Public's Choice" prize, a museum wrapped canvas reproduction of Pete's Shanty by Frederic Remington, 1908, will be awarded based on an open vote, both at the Museum and online at www.fredericremington.org during the exhibit.
The exhibition is open to any member of the Museum. An artist who is not yet a Museum member may join when they enter their submissions. The deadline for submission of digital images, payment, and information is April 11, and can be completed via the online submission form. Entries can also be submitted via email to desmond@fredericremington.org with a completed entry form and payment mailed to the Museum.
The exhibit will open with a reception on Saturday, May 20 from 2:00 to 4:00pm. The exhibit will be on display in the Richard F. Winter Gallery and the Torrey Family Galleries at the Frederic Remington Art Museum. There will be an online exhibit at www.fredericremington.org as well. Works in the exhibit may be offered for sale, with one third of the price benefitting the Museum.
The Frederic Remington Art Museum is located at 303 Washington Street, Ogdensburg, NY 13669. The Frederic Remington Art Museum expands and deepens appreciation and understanding of Remington's work by engaging contemporary audiences and keeping his legacy relevant. It is dedicated to collecting, exhibiting, preserving and interpreting the art and archives of Frederic Remington, and contains an unmatched collection of his works. The Museum is open year round. Current visiting hours through May 15 are Wednesday through Saturday, 11am to 5pm and Sunday, 1 to 5pm. Summer hours are Monday through Saturday 10am to 5pm, and Sunday 1 to 5pm.