August "One Hour One Work" Program at the Remington Museum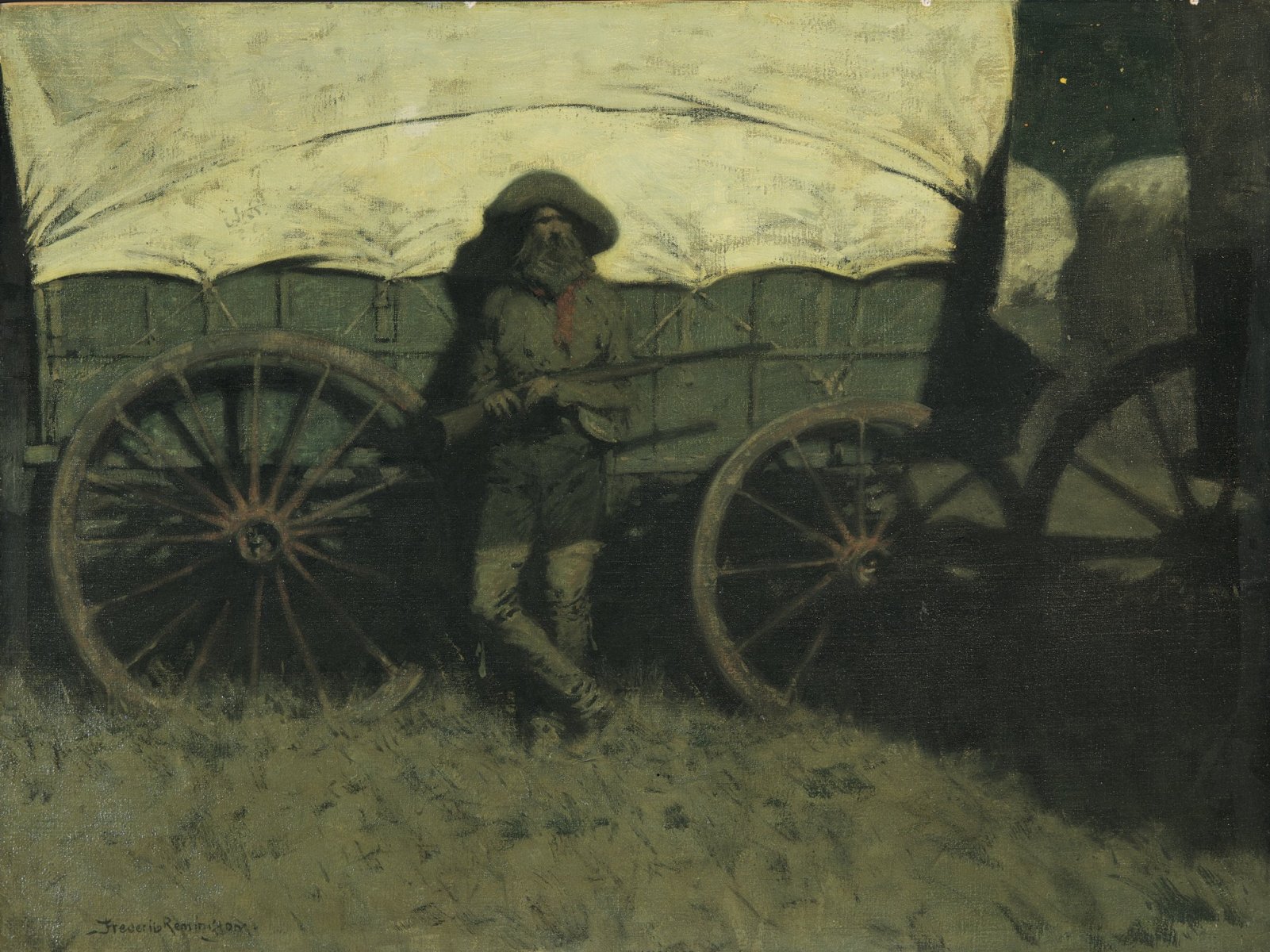 The Sentinel, Frederic Remington, 1907, oil on canvas, 27 x 36". Frederic Remington Art Museum, Gift of the Remington Estate, 66.46. Participants in the Remington Museum's One Hour One Work program will spend an hour contemplating and discussing this well-known painting.
August "One Hour One Work" Program at the Remington Museum
Ogdensburg, NY — The Frederic Remington Art Museum invites the public to attend any of four "One Hour One Work" sessions in the month of August. The program is a chance for participants to slow down and dive deep into a single work of art on display at the Remington Museum. In August, there will be four small-group opportunities to spend quality time with The Sentinel. Each session, a Museum educator will facilitate 60 minutes of focused looking, consideration, conversation, and interpretation of a single artwork. Four sessions will be offered each month, with a different artwork featured each month.
In August, the featured artwork will be Frederic Remington's 1907 oil painting The Sentinel. The program will be offered on the following dates and times: Wednesday, August 8th at 2:00 pm; Saturday, August 11th at 2:00 pm; Sunday, August 12th at 2:00 pm; and Thursday, August 23rd at 6:00 pm. The conversations will be facilitated by Museum educators Kathy Crowe, Luanne Herzog, Christine LeBel, and Jeff Davis, respectively.
The program is free with admission to the Museum, but reservations are requested, in order to facilitate close looking and ease of conversation.To learn more and register, visit fredericremington.org, call 315-393-2425, or email desmond@fredericremington.org.
Museum Educator Laura Desmond said that the Museum selected two of Remington's night-time paintings, or "nocturnes" as the featured works for July and August in conjunction with the Museum's August 3rd "Nocturne" reception for the Morristown Plein Air Festival. During the reception, as evening descends, artists of all ages are encouraged to paint en plein air, i.e. outdoors, on the Museum's grounds. The reception begins at 7:00 pm, though artists are welcome to set up their easels at any time. During the reception, Museum educators will make remarks about Remington's nocturne painting.