Ameriga Vespucci Presentation at Remington Museum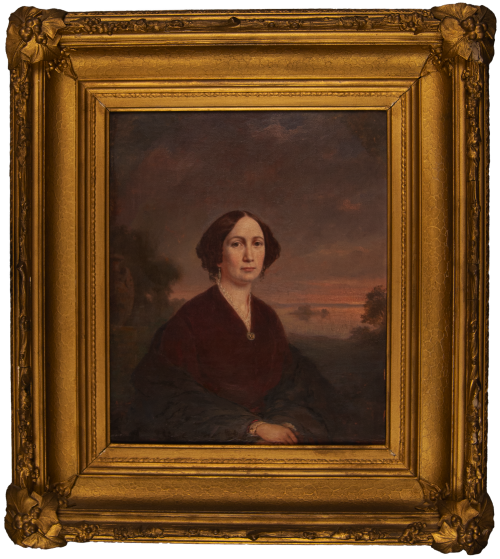 Pictured: Ameriga Vespucci, artist unknown, oil on board, 12 ½ x 10 ½", Gift of the Ian MacLeay Estate, 1972, Frederic Remington Art Museum 1972.767. Local historian John Austin will speak about Ameriga Vespucci at an "Art Highlights & Tea" talk on Wednesday, September 13.
The Frederic Remington Art Museum will host a presentation by local author and historian John Austin on Wednesday, September 13 at 2pm. Austin will speak about Madame Ameriga Vespucci, and the myths, legends, and historical record surrounding this intriguing woman.
John Austin is a local historian and author who has recently completed a book on the Parish family, including David Parish who built the mansion that is now the Frederic Remington Art Museum, and his nephew, George Parish. Madame Ameriga Vespucci, the subject of Austin's talk, was the mistress of George Parish. Countless rumors, stories, and legends have accumulated about the famed beauty; Austin will help separate fact from fiction, and will share new information about Vespucci uncovered during his research on the Parishes.
The talk will take place at 2:00 pm on Wednesday, September 13, at the Frederic Remington Art Museum. The talk is free and open to the public, and will be presented in the Museum's ​Tiffany Room.