Art Highlights and Tea at Remington Museum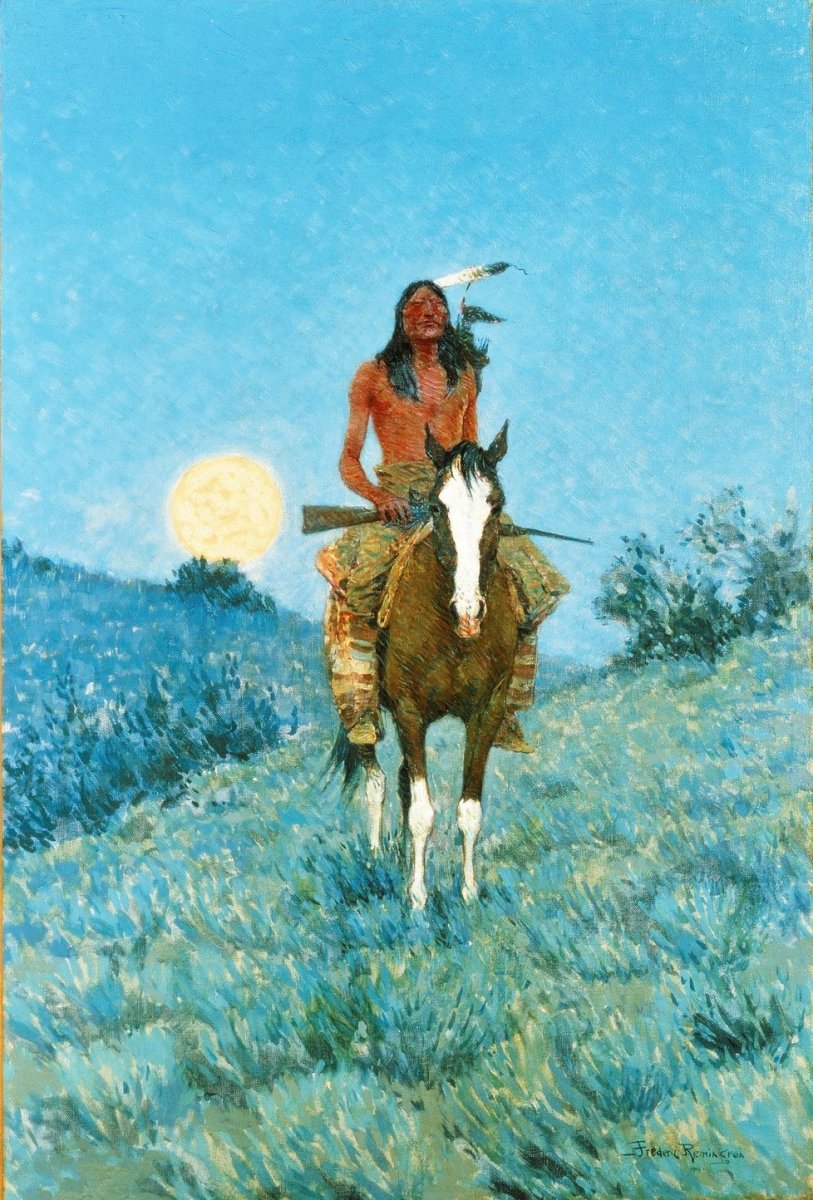 Pictured: Frederic Remington, The Outlier, 1909, oil on canvas, 40 x 27 1/16 in., Brooklyn Museum, Bequest of Charlotte R. Stillman, 55.43. The Outlier is one of two Remington works to be featured in a January 9 presentation at the Remington Museum in Ogdensburg.
Ogdensburg, NY — The Frederic Remington Art Museum will kick off its annual "Art Highlights and Tea" lecture series with a presentation by Dr. Robert Thacker on some Remington works dating from the last part of the artist's career.
The talk, entitled "Meeting The Cowboy, Seeing The Outlier," will take place at 2:00 pm on Wednesday, January 9th at the Frederic Remington Art Museum. The talk is free and open to the public, and will be presented in the Museum's Tiffany Room.
Bob Thacker taught at St. Lawrence University for thirty-five years. He is the author of The Great Prairie Fact and Literary Imagination, has been President and Executive Secretary of the Western Literature Association, and has a particular interest in comparing the Canadian West with that of the U.S.
At 3:00 pm, a delicious tea will be served in the parlors, courtesy of Ann Groome, Kathie Wade, and friends. The cost is $10 for Remington Museum members and $15 for non-members. Please call (315) 393-2425, email desmond@fredericremington.org, or reserve seats at the tea online at fredericremington.org.
The "Art Highlights and Tea" series takes place from January through April on the second Wednesday of each month. Lectures begin at 2pm and are always free and open to the public; the tea, organized and run by volunteers, begins at 3pm. Seats for the tea fill up quickly, so it is recommended to reserve spots early on.
xxxxxxxxxxxxxxx