Ogdensburg, NY — The Frederic Remington Art Museum invites the public to the next meeting of the Remington Book Club on Tuesday, July 12 at noon. The monthly book club, which began in February, explores the writings of Frederic Remington. The club is free and open to the public, and has a hybrid format, so that participants can join the conversation in person at the Museum or virtually via Zoom. The club meets on the second Tuesday of each month at noon, so that even working people can participate during lunch.
The next meeting of the Remington Book Club will discuss the first three stories in Remington's 1895 collection of stories and articles called Pony Tracks. The three stories are "Chasing a Major-General," "Lieutenant Casey's Last Scout," and "The Sioux Outbreak in South Dakota."
The meeting will take place on Tuesday, July 12 at noon, in the Museum's Tiffany Room and online via Zoom. To learn more and to register, you can call 315-393-2425 or email info@fredericremington.org
The full text of Pony Tracks, including the three stories to be discussed this month, is available digitally for free here through Open Library.
"Frederic Remington's creative output was not limited to paintings, drawings, and sculptures; he wrote works of fiction and nonfiction as well, ranging from articles for the magazines of his day to full-length novels. This book club is an opportunity to explore the work of Remington the writer," notes Museum Curator & Educator Laura Desmond. Readers can participate in the entire series, or just individual sessions. Desmond added that readers should expect to encounter and discuss Remington's complicated, and sometimes disturbing, views of race and ethnicity.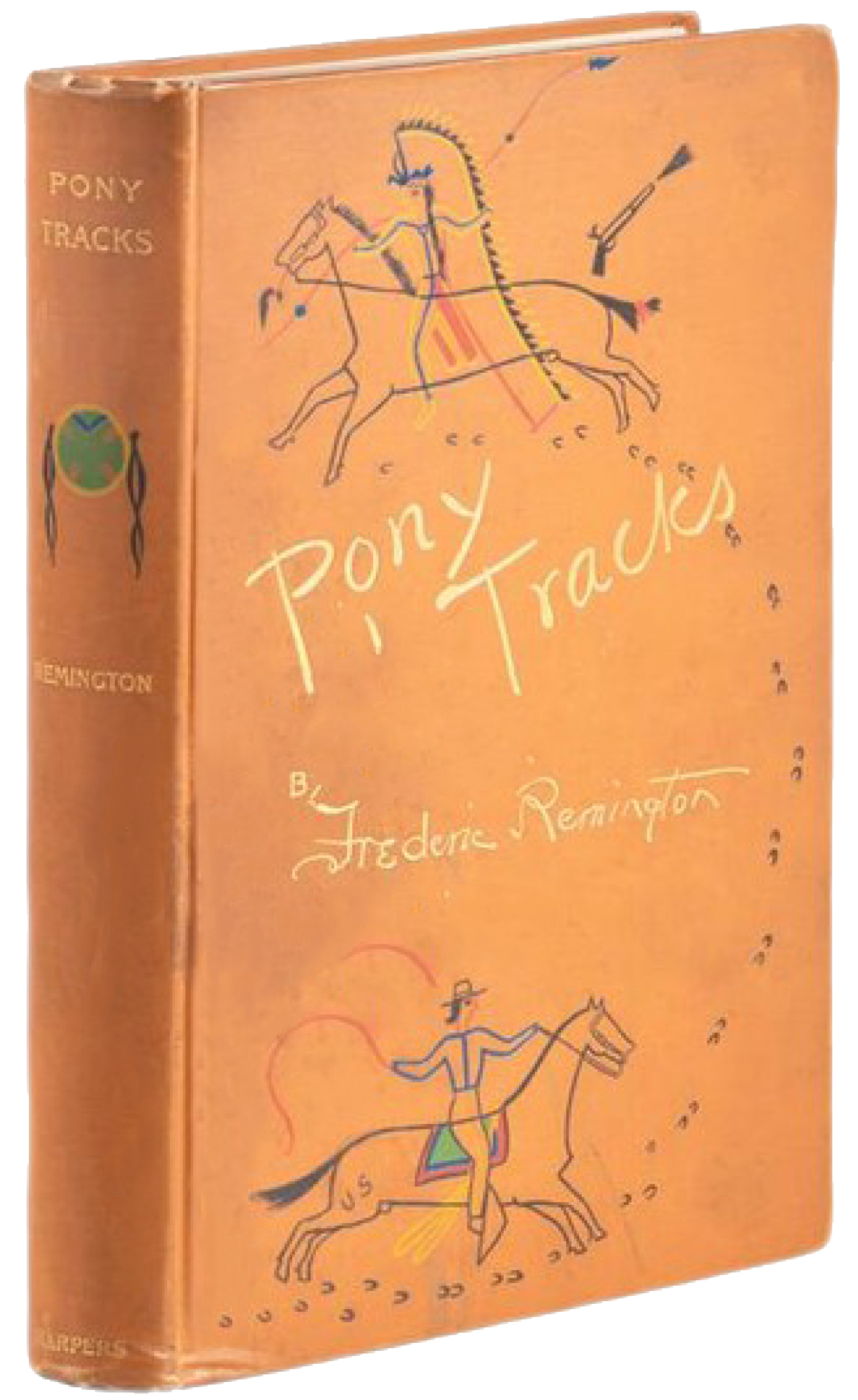 Pictured: The cover of Pony Tracks, a collection of stories and articles by Frederic Remington. A book club at the Frederic Remington Art Museum in Ogdensburg will discuss three stories from this book on July 12.