Ogdensburg, NY — The Frederic Remington Art Museum invites the public to participate in one of this month's "Consider This" programs. This program offers guided exploration of a single work of art on display at the Remington Museum. The program is an on-site/virtual hybrid; participants can join the conversation remotely via Zoom or in person at the Museum. Participation via Zoom is free, and on-site participation is free with admission to the Museum. Two sessions are offered each month, with a different artwork featured each month.
In July, there will be two opportunities to spend quality time with Frederic Remington's ca. 1908 oil painting, Ingleneuk Island, on loan to the Museum from the Buffalo Bill Center of the West in Cody, WY. Each session features 30 minutes of focused looking, consideration, conversation, and interpretation of the artwork. Museum Curator & Educator Laura Desmond will broadcast from the Museum gallery, and team up with a docent to facilitate discussion among participants. Active participation is strongly encouraged.
Desmond will pair up with Museum docent Luanne Herzog on Thursday, July 8 at noon, and with docent Kathy Crowe on Wednesday, July 14 at noon. To learn more and to register, you can call 315-393-2425 or email Museum Curator & Educator Laura Desmond. For ease of conversation, registration will be limited to eight participants.
"This gorgeous oil painting shows Remington's deep engagement both with the St. Lawrence River landscape and with the vision and techniques of Impressionism." says Desmond. "Such paintings often come as a surprise to viewers who think of Remington only as a Western artist."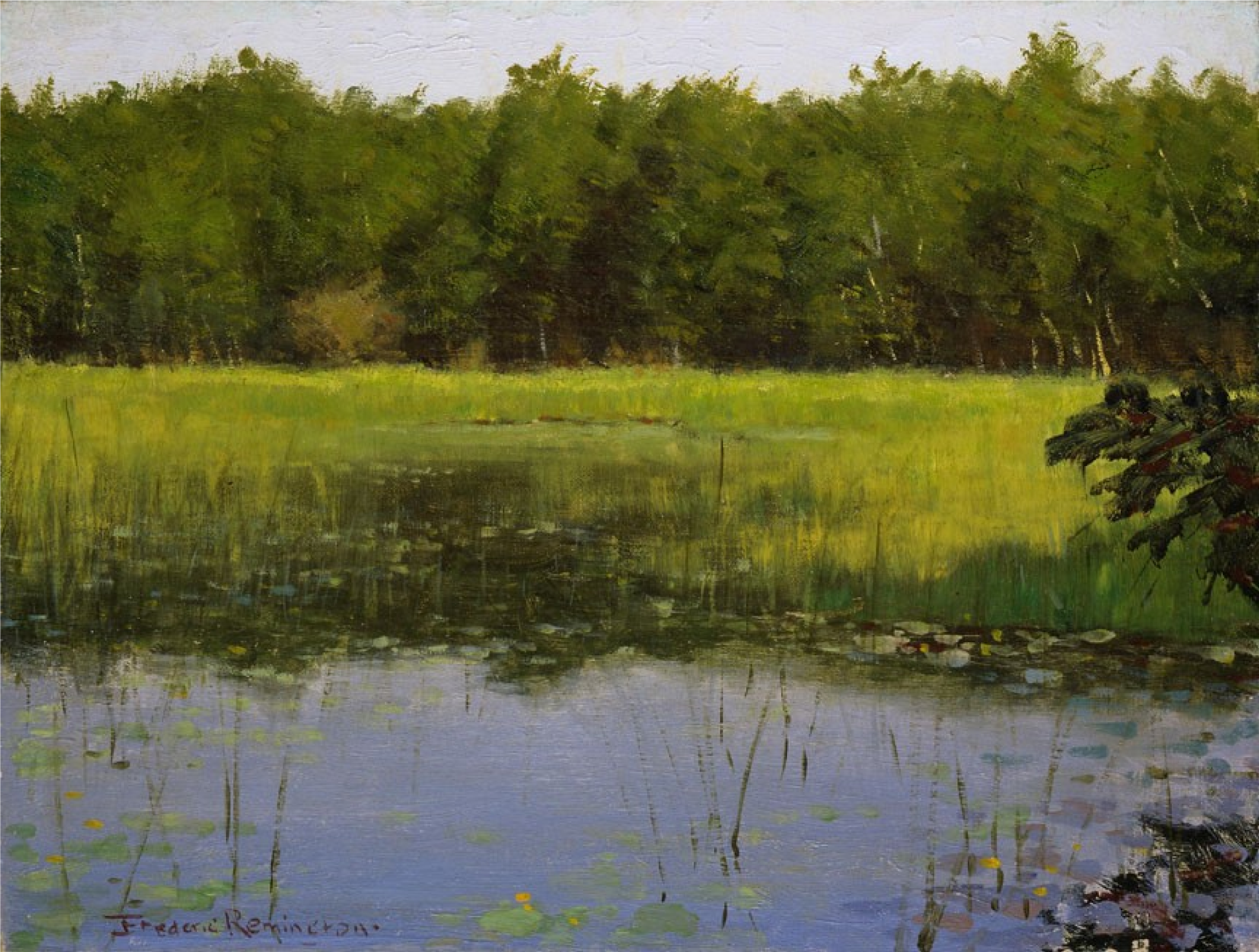 Pictured: Ingleneuk Island, Frederic Remington, ca. 1908, oil on canvas, 12 x 16", Buffalo Bill Center of the West, Cody, WY, gift of The W. R. Coe Foundation, on loan to the Frederic Remington Art Museum. Participants in the Remington Museum's new digital program "Consider This" will spend a half hour in small group conversation about this painting.