Youth Garden Club Art on Display at Remington Museum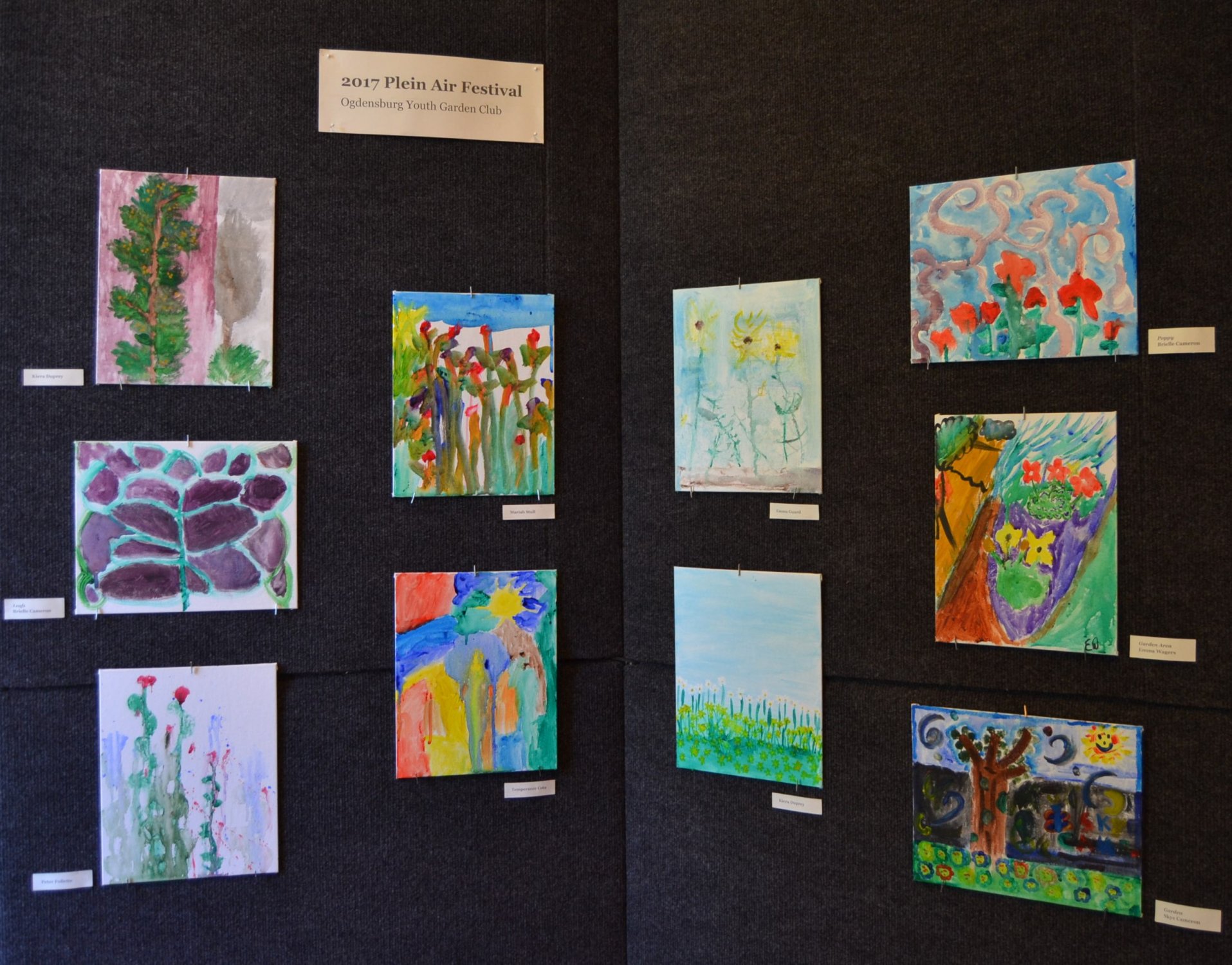 OGDENSBURG, NY - An exhibition of paintings by members of the Ogdensburg Youth Garden Club is on display in the Hirschey Gallery at the Frederic Remington Art Museum. The exhibit, which will be open through the end of September, features work by Brielle Cameron, Skye Cameron, Temperance Cota, Kiera Duprey, Peter Follette, Emma Guard, Mariah Stull, and Emma Wagers.
The artworks were painted during the Morristown Plein Air Festival Artists' Reception held at the Remington Museum in August. "Plein air" refers to painting outdoors. During the Reception, the young artists were situated on the grounds of the Learning Garden of the Eva Caten Remington Education Center, painting subjects from the garden. The Learning Garden is designed, planted, and maintained by the Ogdensburg Youth Garden Club.
Youth Garden Club members who have paintings they'd like to include in the exhibition are welcome to drop them off any time during Museum hours, Monday through Saturday 10am to 5pm, and Sunday 1pm to 5pm.