26th Annual Middle & High School Art Exhibit to Open at Remington Museum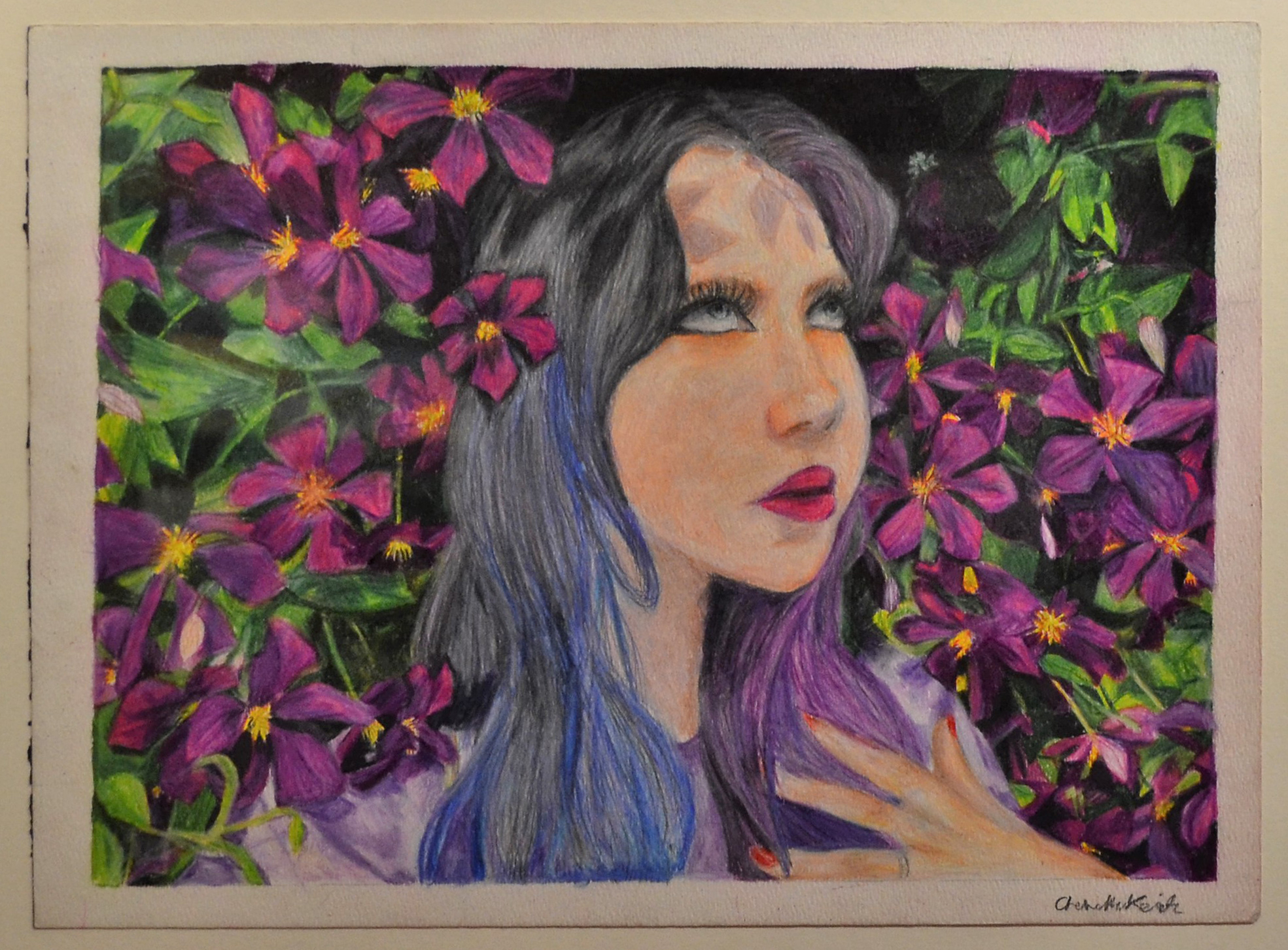 Pictured: Self-portrait by Chevelle Keith, 12th grade, Prismacolor pencils, Heuvelton Central School. From last year's 25th Annual Middle & High School Art Exhibit at the Frederic Remington Art Museum.
The Frederic Remington Art Museum announces the opening of its 26th Annual Middle School & High School Art Exhibit with a reception on Saturday, April 1, 2023 from 2:00 - 4:00pm. The reception is free and all are welcome.
The reception offers a chance to meet young artists—and some of their teachers—and is a great way to celebrate art education in the North Country. The exhibit includes work by middle and high school students from schools throughout our region, and will be on view in the Museum's Richard E. Winter Gallery through May 7, 2023.
During the reception, admission to the Remington Museum is free, and the Museum will be open for visitors to explore, with dedicated staff and volunteer educators on hand for questions and answers. Sketching materials will be available in the Museum galleries for artists of all ages.
The Remington Museum would like to recognize the efforts of the teachers in developing these young artists, and in doing the extra work it takes to participate in this annual exhibit. Thank you, art teachers!