Birthday Party Information Guide
Scheduling a birthday party at Kid's Place is easy and kids love to come celebrate with their family and friends at the Children's Museum.
Times Available:
Interested parties can schedule on either Saturdays or Sundays. Many hosts choose a two hour time block, either from 11-1 or 4-6. Please try to schedule at least two weeks in advance.
The Children's Museum provides:
A private setting for your group

A staff member to lead art projects and help with the setup and breakdown of your function

A room specifically for kids to enjoy cake and gifts

The opportunity to decorate

A piñata hook

A fully stocked art studio

Several areas for free play and interactive exhibits

A kitchen for storage of your food and refreshments

An ice cream scoop and cake knife

Help cleaning up and removal of garbage
Download the PDF form of the contract and mail it in. You should call in advance to ensure that the time slot you're looking at is available.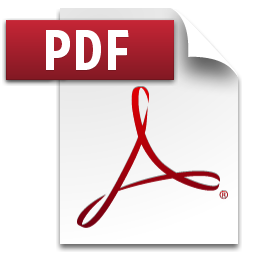 Birthday Party Contract

Frequently Asked QuestionsCost: $30/hour for members, $35/hour for non-museum members. Most hosts rent for a two hour time span. For more information about memberships call 393-2425.
Pizza Delivery: It is very common for hosts to have pizza delivered to Kid's Place from their favorite pizza parlor.
Decorating: Many hosts choose to have a themed party. You are welcome to bring table cloths, balloons, streamers and other decorations. You can arrive ½ hour before your party to decorate and set up.
Piñata: We provide a bat and rope but hosts must provide the piñata.
*The maximum number of guests allowed is 40
*The museum does not provide decorations, food, plates, cups, or napkins
*Although we provide one staff member, you must bring your own supervision for your event. The host must provide 1 adult for every 3 children (1-5 years of age), and 1 adult for every 5 children (6-12 years of age)
*Hosts will be charged $17.50 for every half hour should their party run over its allotted time span
*All hosts are required to fill out a short contract before the date of the party. Contracts are available in a folder at Kid's Place, (please ask for one), or you can download one here. E-mail lauren@fredericremington.org to have a contract sent to your e-mail.